6 minutes reading time
(1163 words)
10 college football teams no one wants to face during bowl season
In about a month, bowl season will start in college football with the lower-profile games between less successful but still bowl-eligible squads. Every team has two games at most before the bowl slate is set, and some teams are playing so well right now that potential bowl rivals are kind of hoping that things work out so they can avoid that foe.
Which are the teams playing so well right now that nobody is going to want to face them in December and January? Some are obvious, and some are lesser-known. For some, they have a difficult style of play to game plan for, while others are simply going to have a huge chip on their shoulder. Here are 10 teams that are very much going to cause some trouble for someone in bowl season.
10. Michigan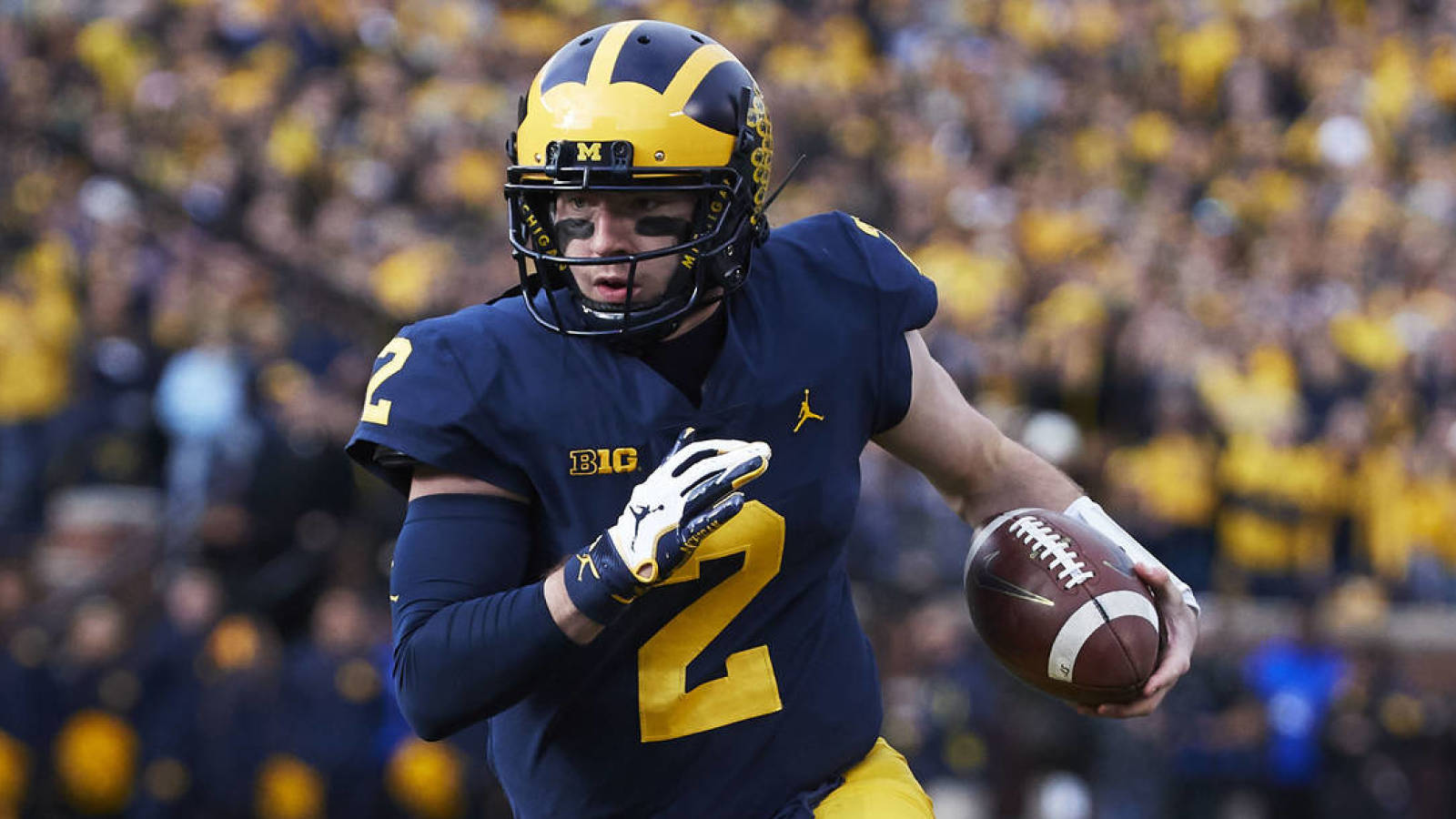 Rick Osentoski-USA TODAY Sports
The Wolverines are deserved favorites as they head to Columbus for the biggest game of their season, and as long as Jim Harbaugh beats Urban Meyer for the first time in the rivalry, they should see off Northwestern and make the Playoff. It's far from a foregone conclusion — rivalry games are tough, especially on the road — but few teams are playing better than the Wolverines. They boast an exceptional defense and finally seem to have the offense capable of carrying them. Ask Penn State how their trip to Ann Arbor went — a 35-point loss. If they make the playoff, they'll be a popular dark horse to win it.
9. Army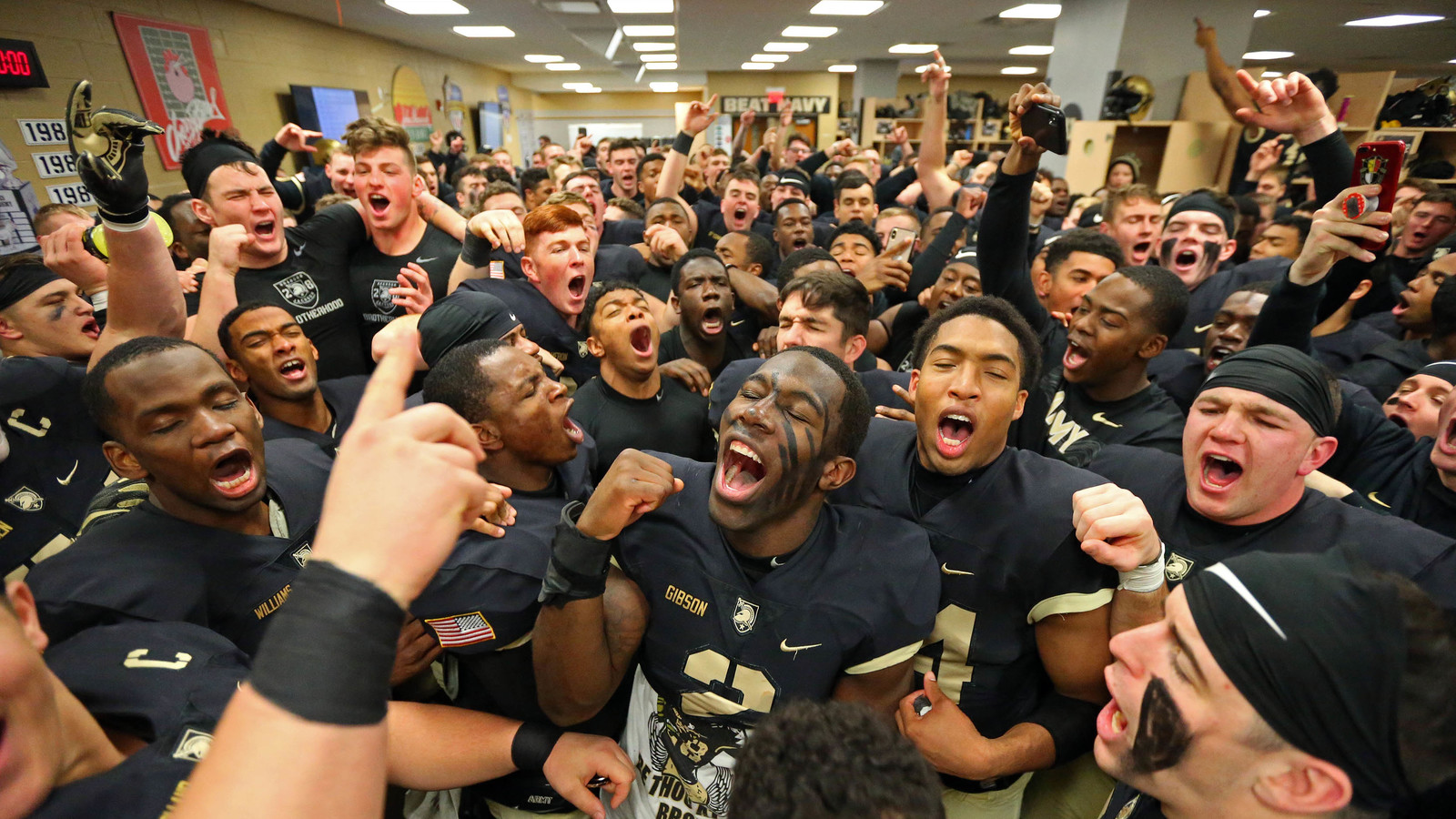 Danny Wild-USA TODAY Sports
Army's famous triple-option offense is a lot harder to defend than it looks, especially if teams aren't accustomed to it. They rely on efficiency, ball control and confusion, all while limiting the other team's possessions. It's led them to a 9-2 record, seven straight wins and an appearance in the Top 25. Remember, this is a team that took Oklahoma to overtime on the road. Even though they're probably bound for a mid-December bowl game, they're going to be an unpleasant foe for whoever gets them.
8. West Virginia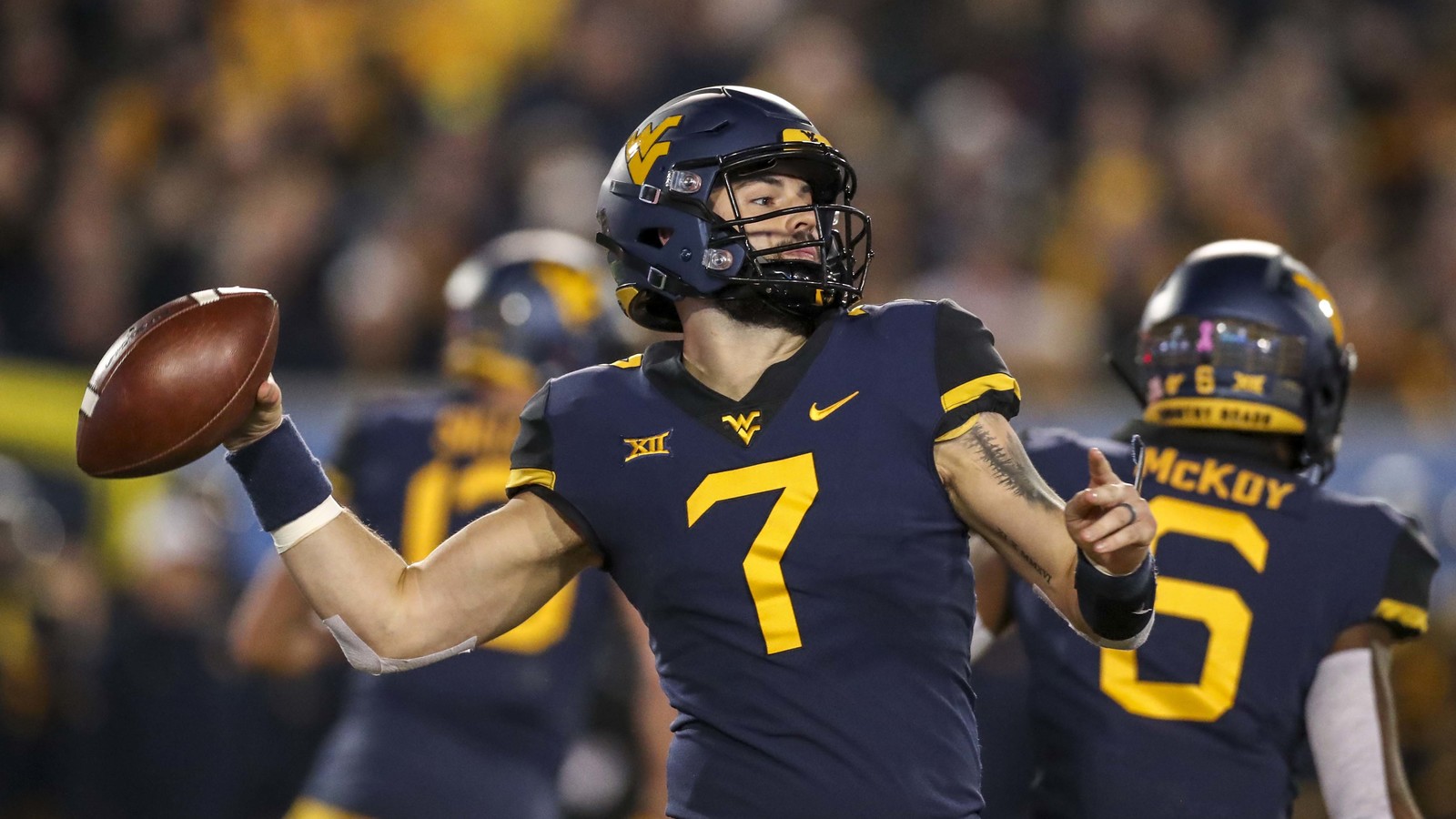 Ben Queen-USA TODAY Sports
Will Grier won't win the Heisman Trophy this year, but he's arguably the best quarterback in the country not named Tua Tagovailoa or Kyler Murray. Their late loss at Oklahoma State cost them any remaining chance at a playoff berth, but no one should want to deal with the West Virginia offense that averages 40 points per game. They took out Texas on the road earlier this season and will likely cause Oklahoma some headaches, too. They're the rare team that relishes getting into a shootout, because they usually find a way to win them.
7. Utah State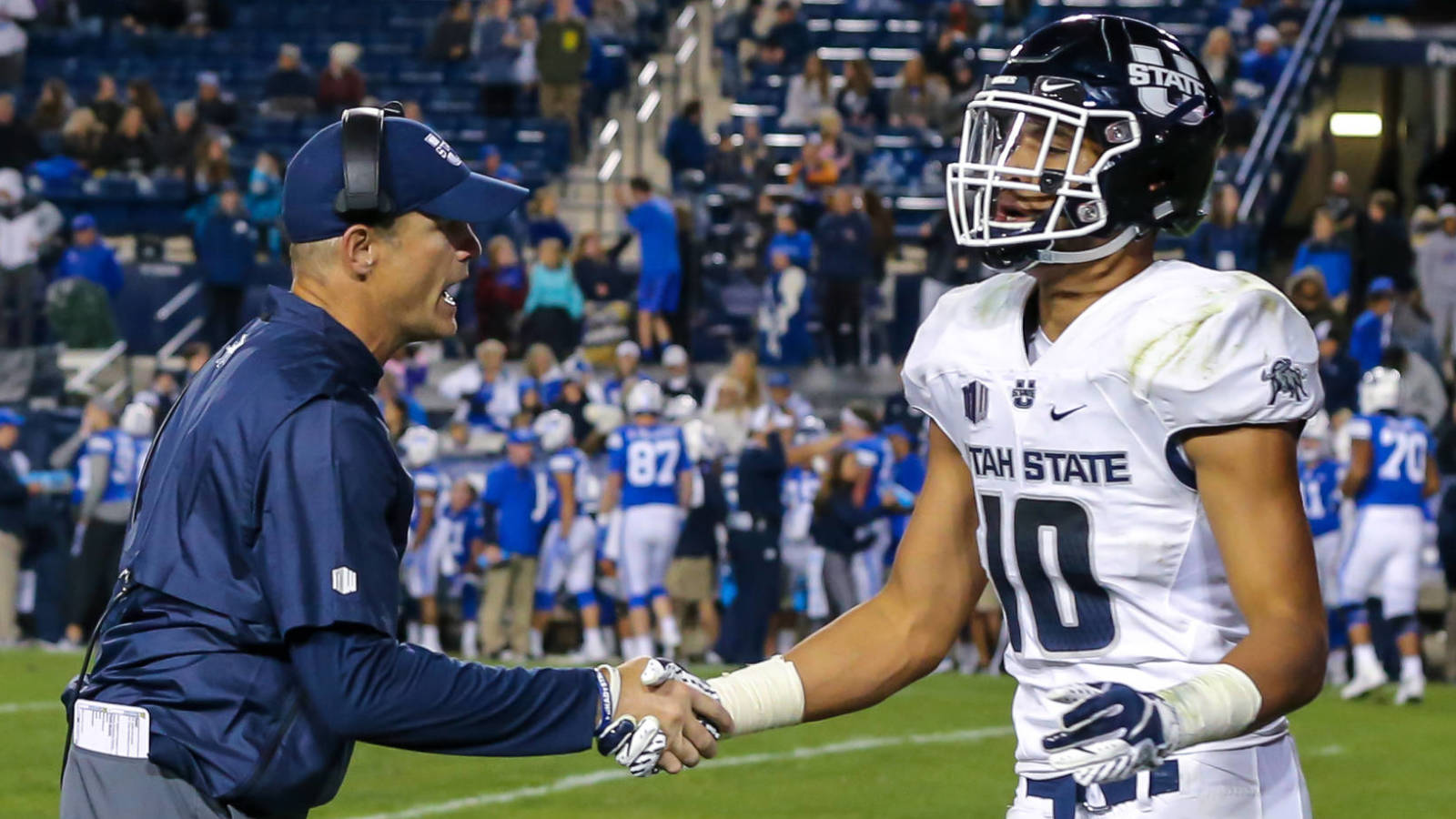 Chris Nicoll-USA TODAY Sports
The Aggies have absolutely rolled through the Mountain West, even if they lack a great win. They did win at BYU, and they came within a touchdown of taking out Michigan State on the road during the season's opening week. The country has taken notice, with the Aggies reaching the Top 15 of both the AP and Coaches Poll. A big game at Boise State looms, but whether they win or lose, someone is in for a very unpleasant matchup with this group come bowl season.
6. UAB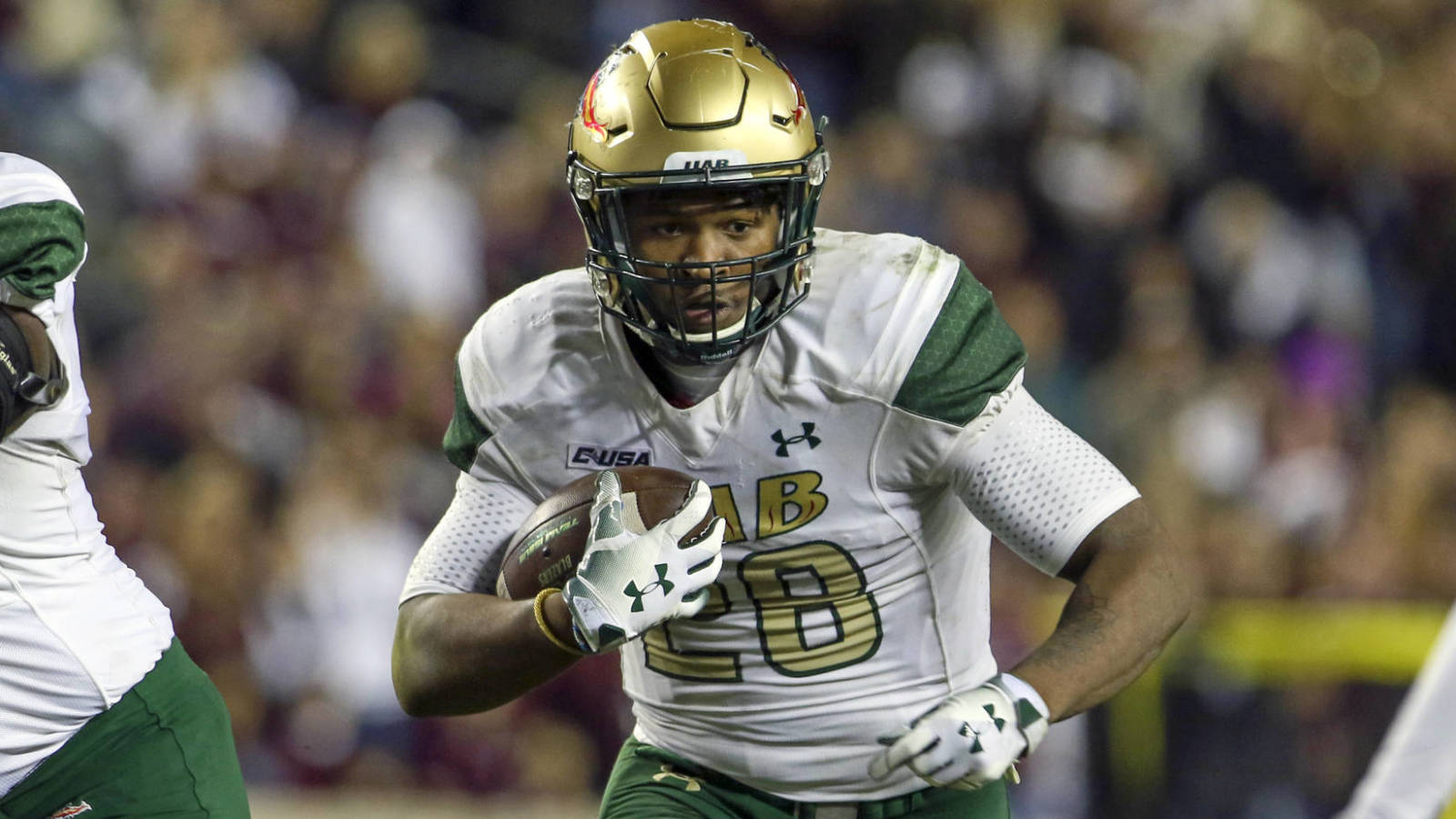 John Glaser-USA TODAY Sports
In only their second season of play after a two-year hiatus, the Blazers have won the Conference USA West with an unbeaten record that has seen them allow just 61 points in seven wins. A three-touchdown loss at Texas A&M demonstrates that they're still somewhat far away from the top conferences, but numbers like that can't be ignored, and their defense has shown itself to be a fairly sturdy unit all season long. The Blazers may get another crack at a Power Five team come bowl season, and they'll be motivated not to miss.
5. Pitt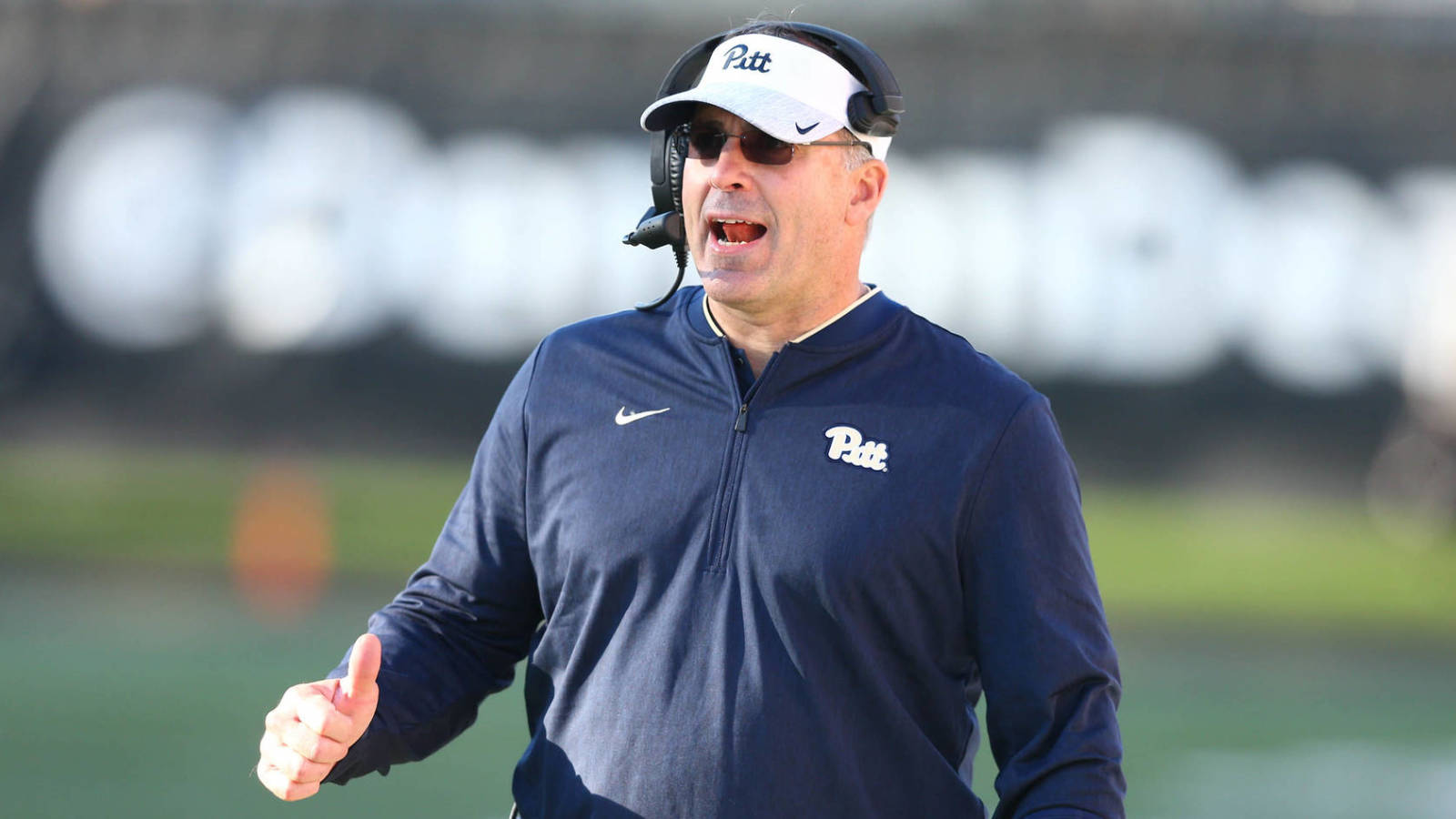 Jeremy Brevard-USA TODAY Sports
After a 2-3 start to the season, coach Pat Narduzzi's seat was getting a bit warm, and the Panthers looked on their way to another unsuccessful season. Things turned around quite quickly after that. Pitt is 5-1 since, with the only loss coming by just five points to unbeaten playoff contender Notre Dame. They have beaten both Syracuse and Virginia in the process and have a date with Clemson in the ACC title game. Their run-heavy offense poses a challenge, and they'll be motivated to close out the season in style with a bowl win even if they fall to Clemson.
4. Georgia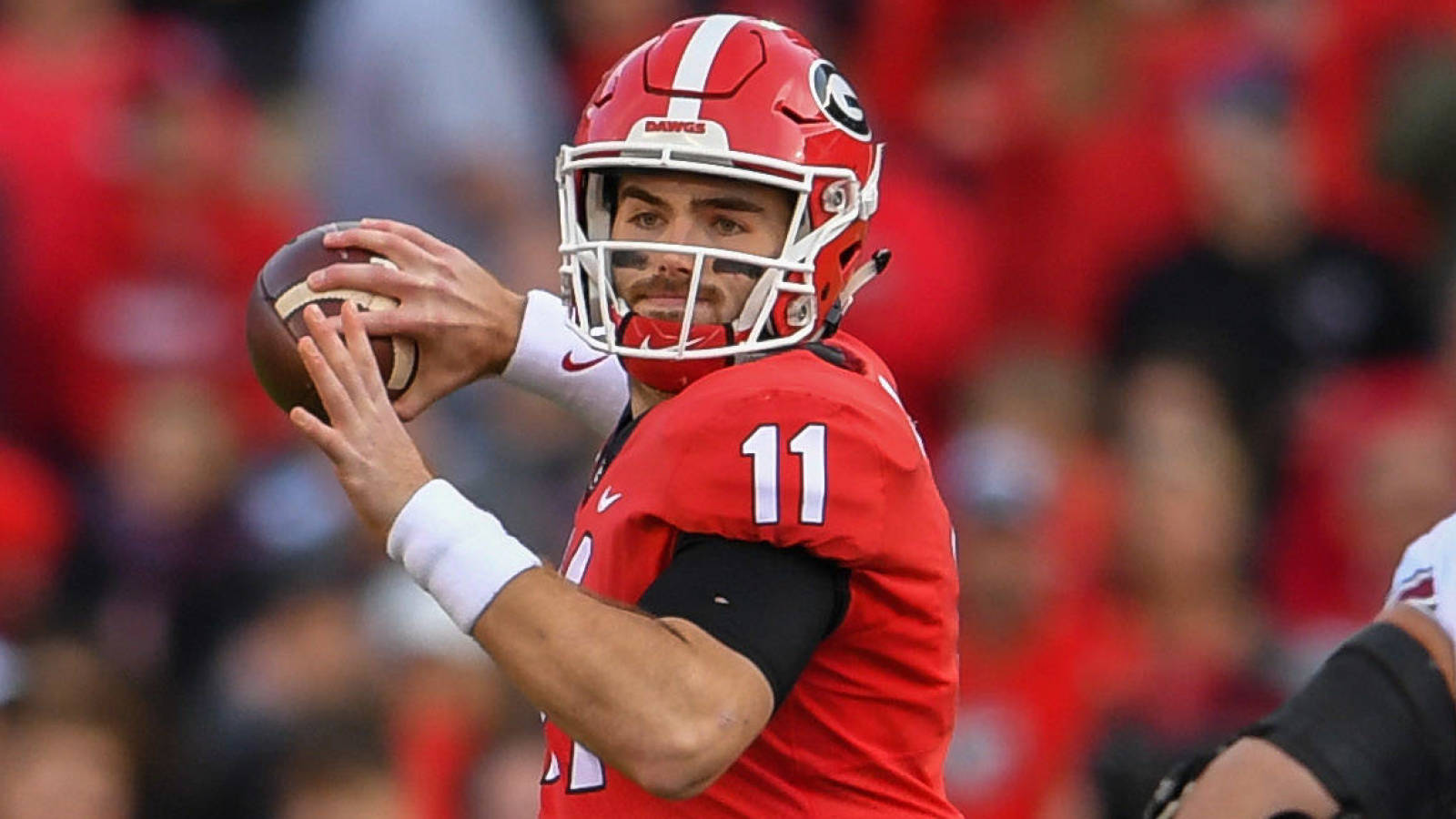 Dale Zanine-USA TODAY Sports
The Bulldogs fell off the playoff radar a bit after losing to LSU a month ago, but they responded by wiping out three ranked opponents by 19, 17 and 17 points. They'll get their shot at Alabama in the SEC title game, and a win could very well net them a playoff spot depending on how things shake out elsewhere. No matter where they wind up, this is a team that doesn't look a whole lot worse than the group that nearly toppled the Crimson Tide last year and probably would have in the title game if not for Tagovailoa's late intervention. If they don't make the playoff, some unlucky foe will curse their luck, as Georgia is a playoff-quality team no matter what.
3. Washington State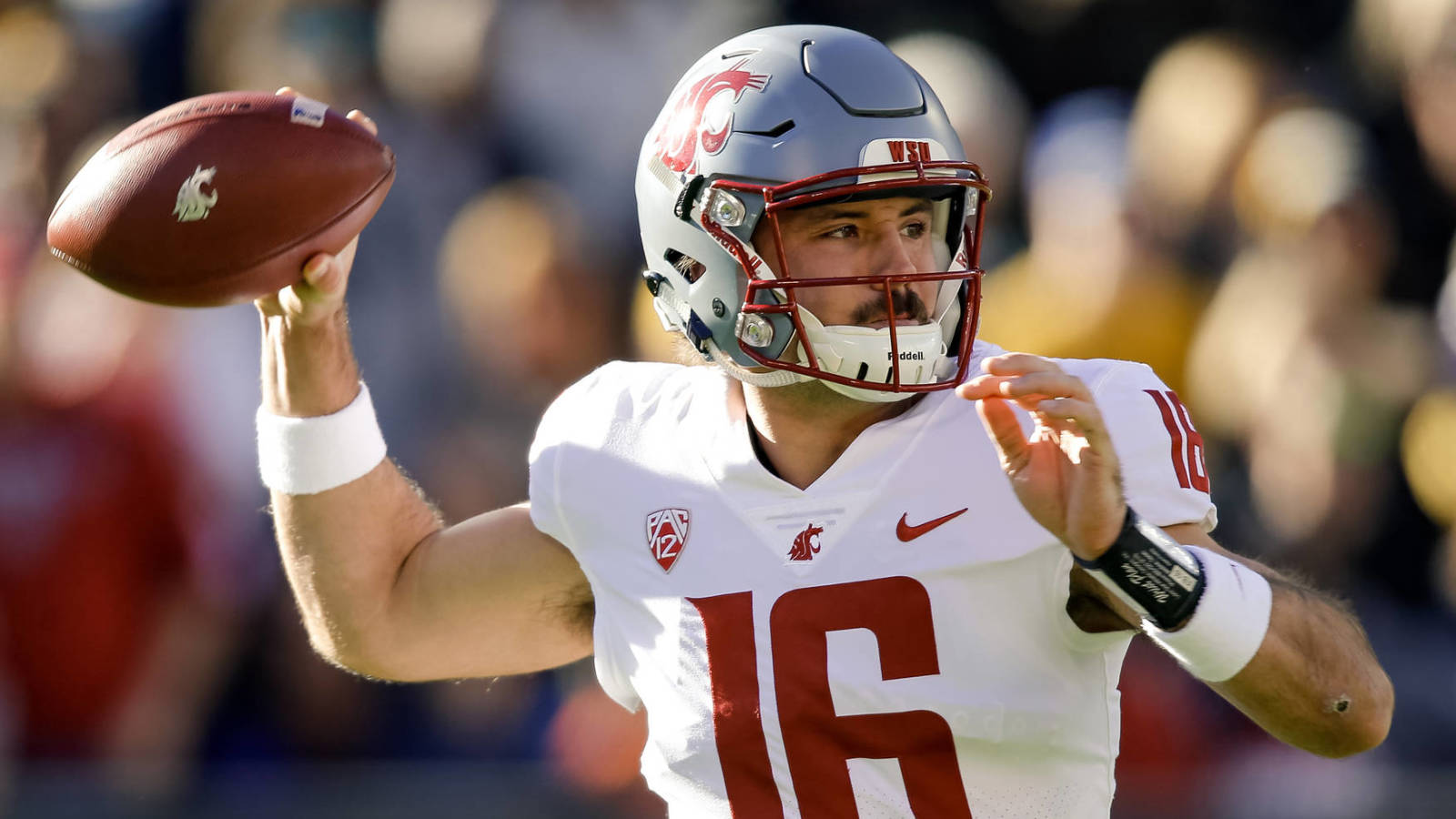 Isaiah J. Downing-USA TODAY Sports
If not for an increasingly bad-looking loss to USC, the Cougars would be unbeaten right now. As it is, Gardner Minshew's crew remains the best hope for the Pac-12's dimming playoff chances. Even if they don't make it, Minshew is one of America's best quarterbacks, and they can score with the best of them. The Rose Bowl looks to be their likeliest destination, probably against the loser of the Michigan-Ohio State game, and this is a group that neither of those teams — particularly the Buckeyes — would want to deal with.
2. UCF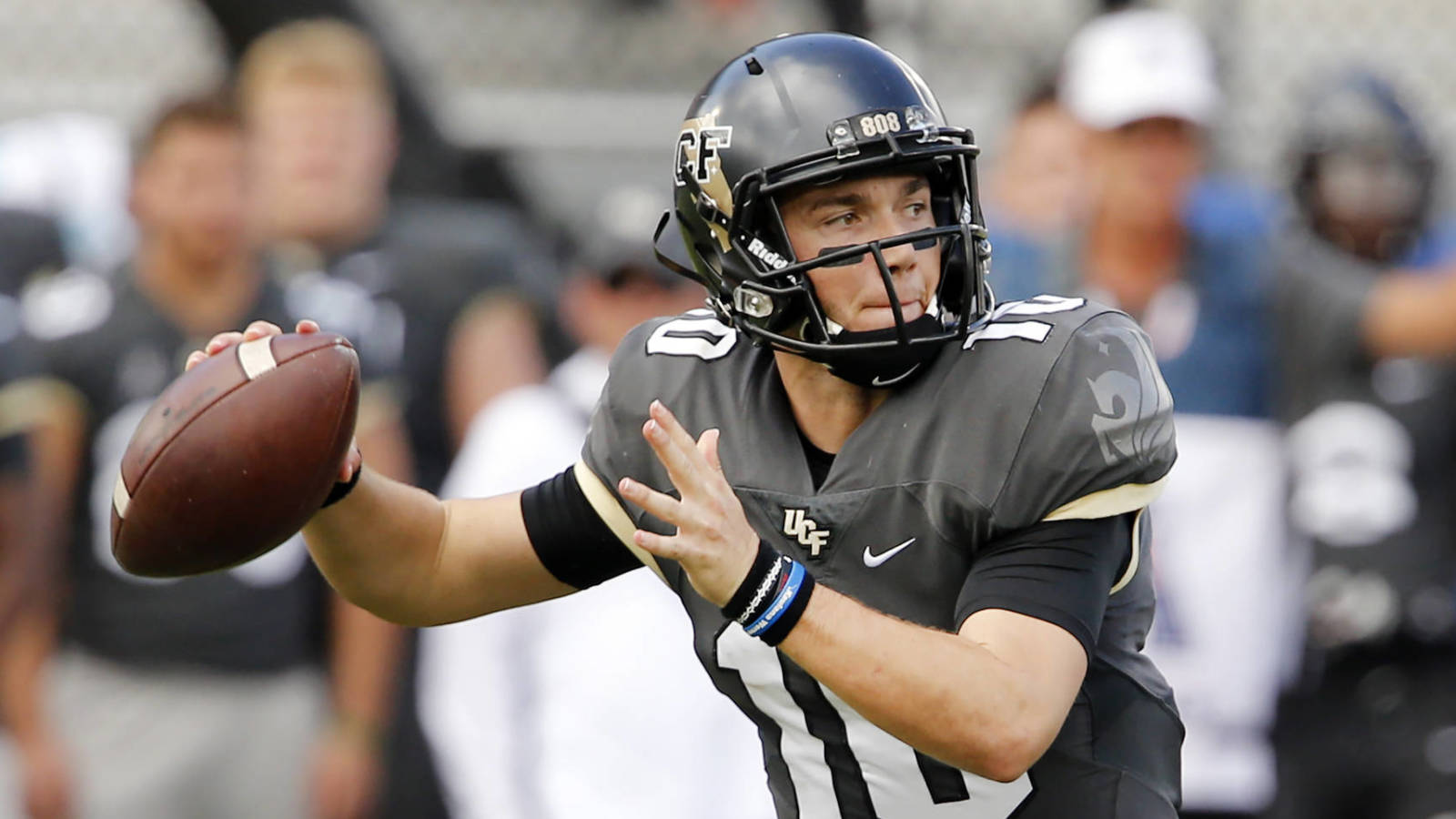 Reinhold Matay-USA TODAY Sports
UCF may well go two full years without losing a football game but without even getting the chance to play for a national championship. They think they belong in the Playoff, but they're not going to get there even if they win out. If you thought they were mad about it last year, wait until this group finds out. McKenzie Milton will lead a scorned group into another likely New Year's Six bowl, where they'll be motivated to show the CFP selection committee what they missed out on. Auburn found out the hard way last year. Don't be surprised if someone else gets the same lesson.
1. Alabama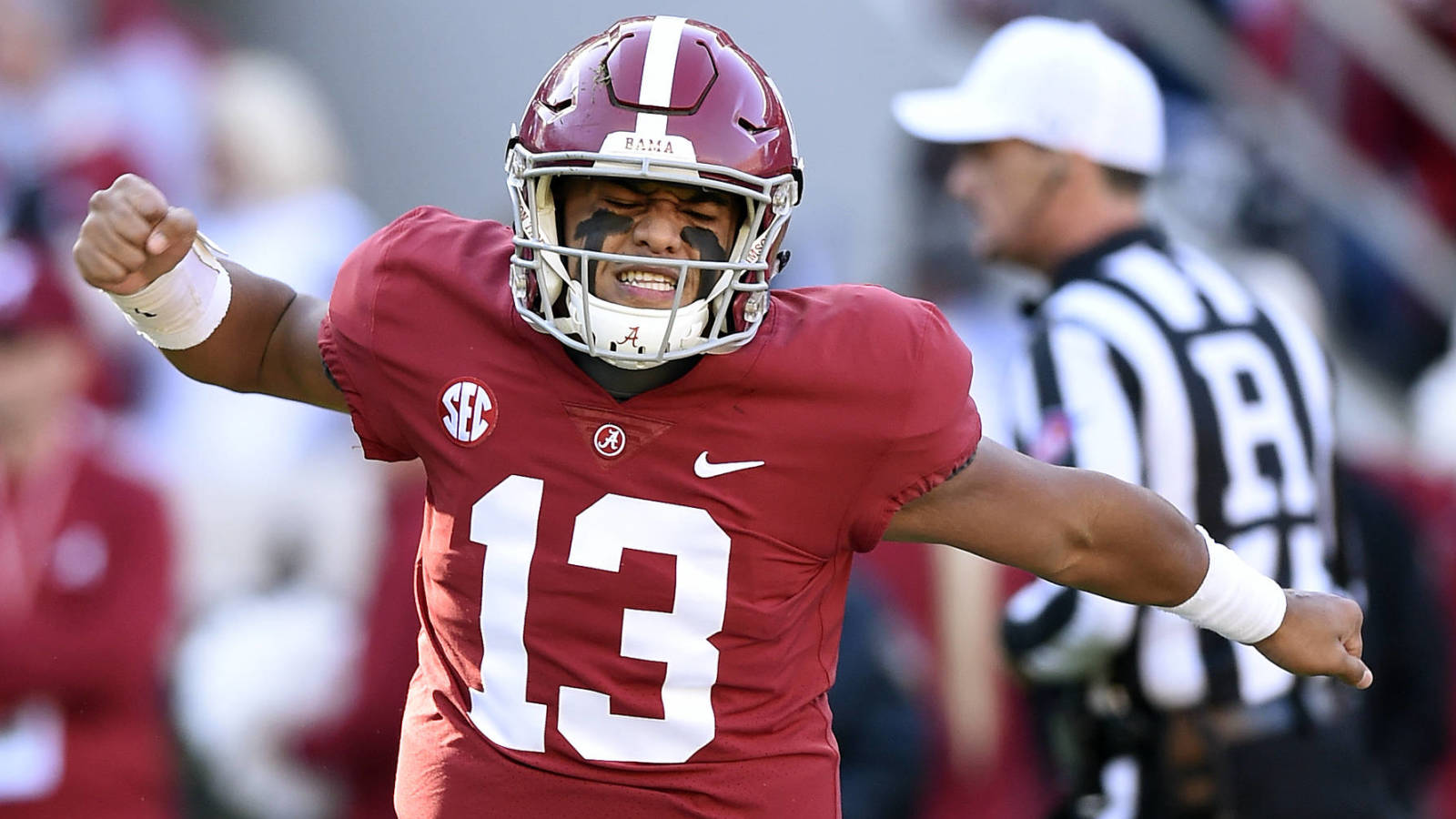 John David Mercer-USA TODAY Sports
The Crimson Tide are unfair. It's that simple. It has never really felt like anyone is going to beat them, not since they casually dispatched LSU on the road in what was supposed to be the big test of their title credentials. Georgia won't be an easy opponent in the SEC championship, but this is a group that would be favored against every team in the country, and deservedly so. Would-be foes will chant "we want 'Bama," but the reality is no one wants 'Bama. The road to the title goes through them. Good luck getting past them.
Related Posts
No response for this article yet.