1 minute reading time
(190 words)
Alabama has plans to renovate Bryant-Denny Stadium
Originally posted on Larry Brown Sports  |  By Larry Brown  |  Last updated 8/15/18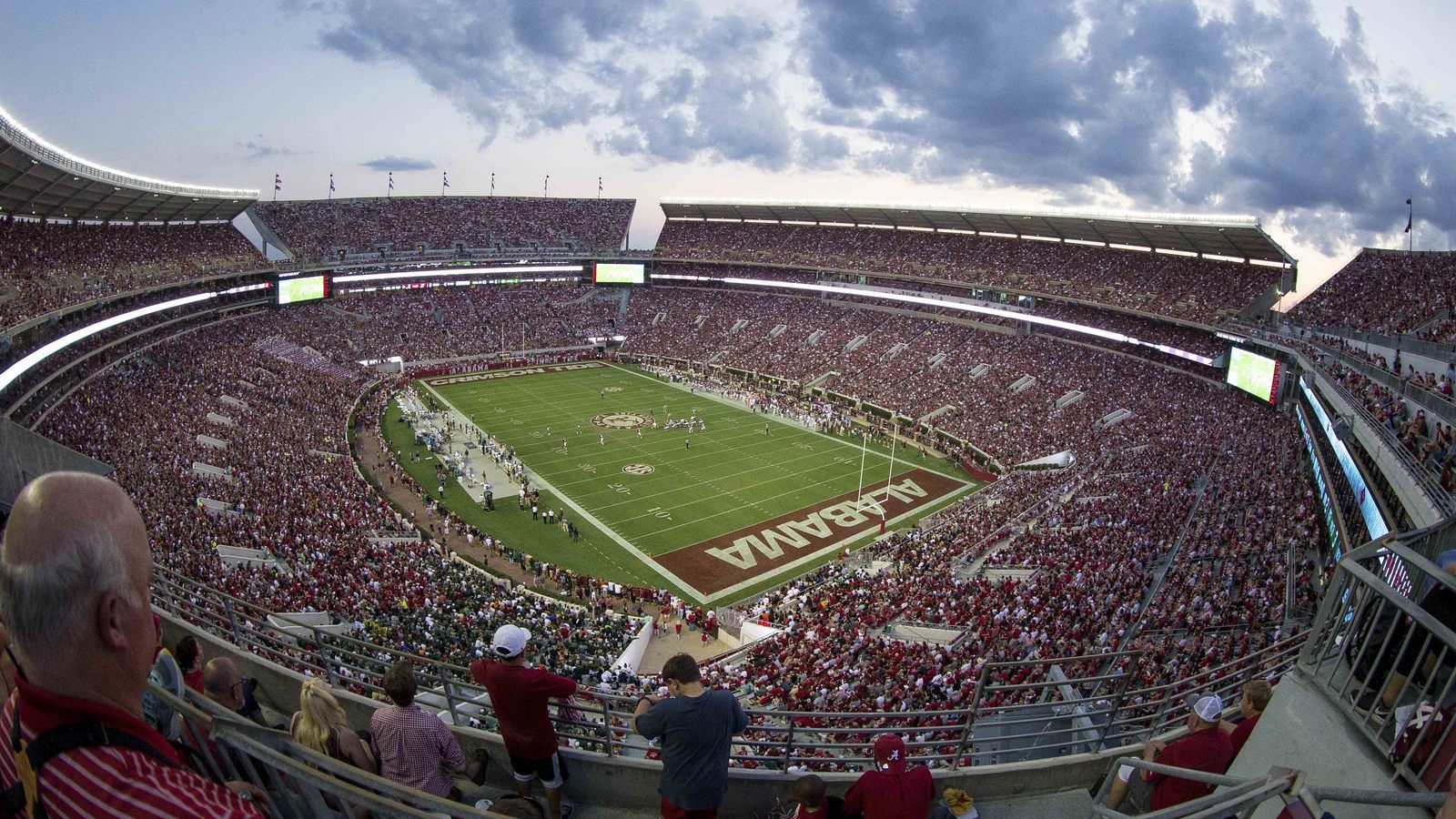 Marvin Gentry-USA TODAY Sports
The University of Alabama has plans to renovate some of its athletic facilities, including the football team's home, Bryant-Denny Stadium.
The Tuscaloosa News says the athletic department will announce the long-term facilities plan on Thursday, with the plans subject to approval from the board of trustees.
Improvements to Bryant-Denny Stadium will include a new video board and extra luxury boxes. The plan would reduce the stadium seating capacity by what they say is a small percentage.
The campus basketball and softball homes, Coleman Coliseum and Rhoads Stadium, are also expected to be impacted by the plan.
Bama reducing the capacity at Bryant-Denny Stadium would follow a recent trend of college football stadium renovations that have done the same.
Crimson Tide News

Delivered to your inbox

You'll also receive Yardbarker's daily Top 10, featuring the best sports stories from around the web. Customize your newsletter to get articles on your favorite sports and teams. And the best part? It's free!
TEAMS: Alabama Crimson Tide

MORE FROM YARDBARKER
Related Posts
No response for this article yet.