1 minute reading time
(196 words)
Angry Nick Saban yells at team with 40-point lead
Originally posted on The Sports Daily  |  By Matt Birch  |  Last updated 9/8/18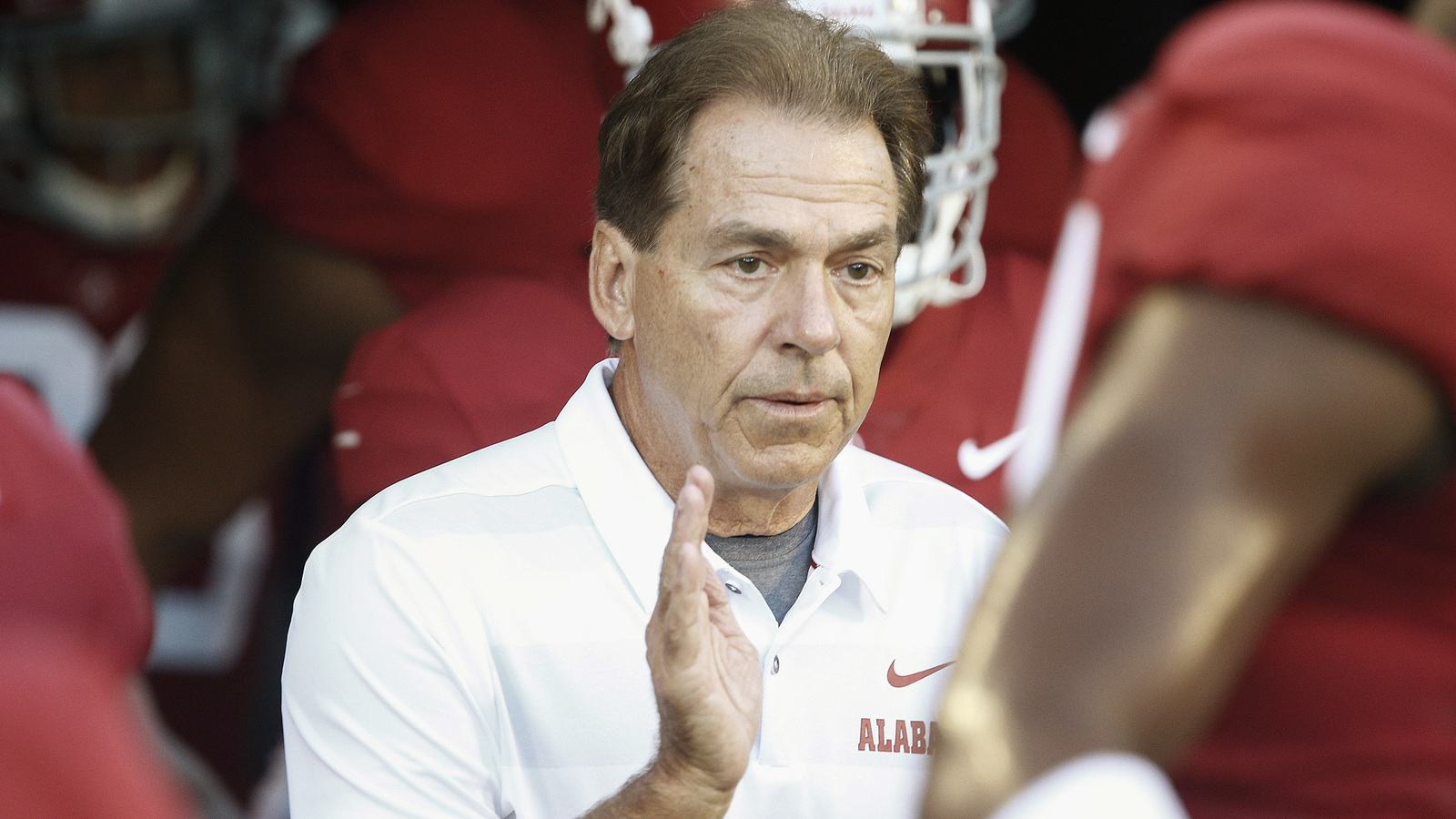 Reinhold Matay-USA TODAY Sports
Nick Saban, like Bill Belichick, always expects the best out of his players — no matter the score.
Complacency is not a trait you'll see from any member of the Crimson Tide coaching staff, and that's part of what has made Alabama one of the elite college football programs during Saban's tenure as head coach.
A recent example that showed how much Saban expects from his players happened in Saturday's game against Arkansas State, when he was seen furiously yelling on the sideline. It's important to note that the Crimson Tide had a 40-0 lead in the second quarter at the time, but Saban didn't seem to care.
There's no room for error in Saban's eyes — no matter the score.
Crimson Tide News

Delivered to your inbox

You'll also receive Yardbarker's daily Top 10, featuring the best sports stories from around the web. Customize your newsletter to get articles on your favorite sports and teams. And the best part? It's free!
PLAYERS: Nick Saban
TEAMS: Alabama Crimson Tide

MORE FROM YARDBARKER
Related Posts
Comments
No comments made yet. Be the first to submit a comment
You are here:  

Angry Nick Saban yells at team with 40-point lead