6 minutes reading time
(1162 words)
College football opening week preview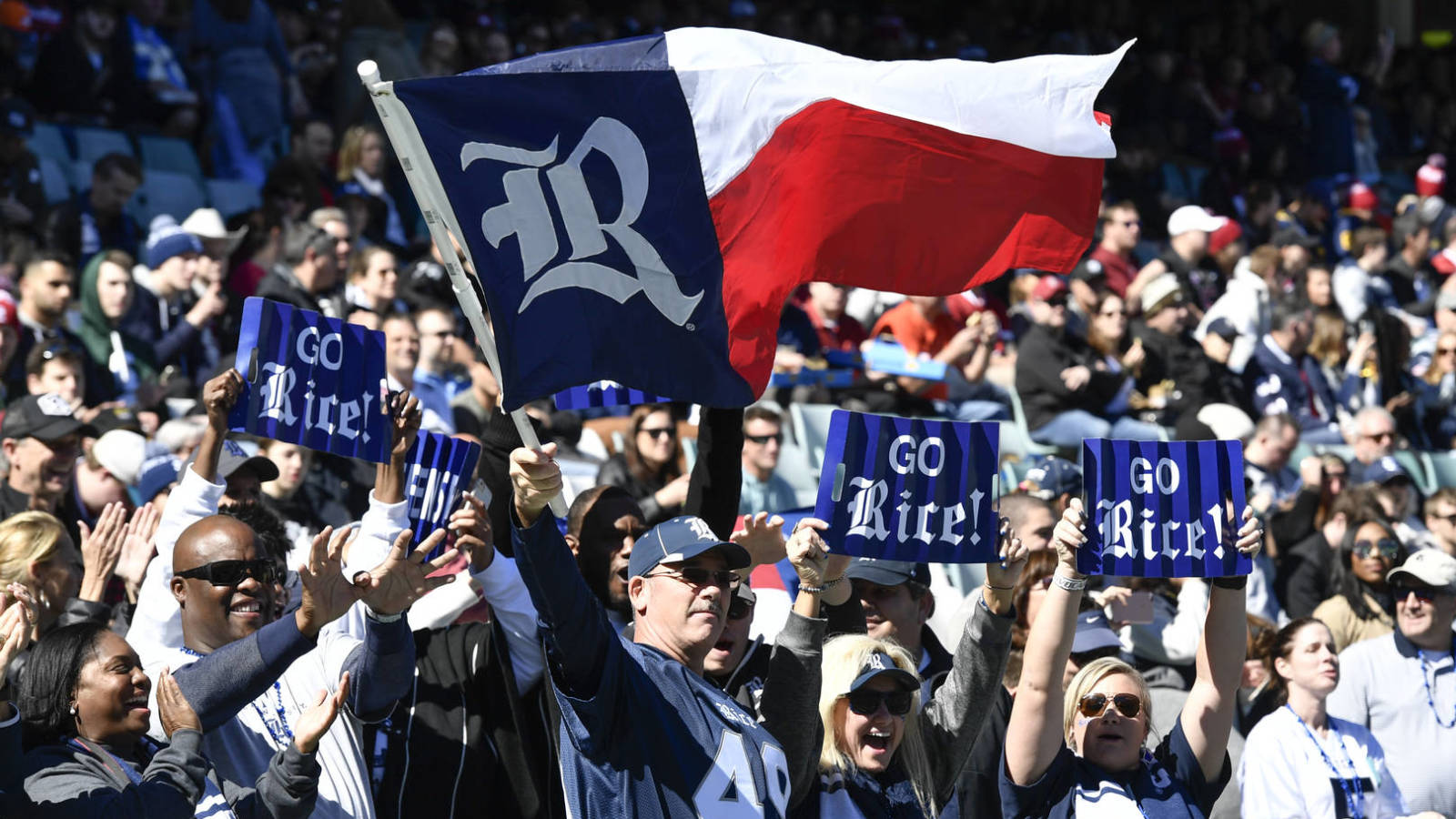 Nigel Owens/Getty Images
College football is back. Like Herm Edwards back. Like Chip Kelly back. And while this first week's slate of games is short, just four tantalizing morsels of collegiate gridiron goodness, it still marks the beginning of all that is good in the world. People like to call it "Week Zero" and say it doesn't really count, but it does, especially to the eight teams kicking off. Just ask newly minted Rice head coach Mike Bloomgren.
Here's everything you need to know heading into the first weekend of college football.
Duquesne at UMass – If you like offense, then this is the game for you. The Duquesne Dukes, coached by Jerry Schmitt, boast a balanced offense despite breaking in a relatively new quarterback. Like most coaches, Schmitt is being coy about naming a starter but has narrowed it down to junior Brett Brumbaugh and redshirt junior FAU transfer Daniel Parr. Running back A.J. Hines will take some of the pressure off the new QB — Hines topped 1,000 yards last season and had 10 touchdowns despite playing in just nine games. Unfortunately for the Minutemen, UMass doesn't have a particularly strong run defense — it allowed 197.9 yards per game last season. The secondary will carry the defense, but the offense will carry the team. It is led by underrated QB Andrew Ford, who has more than 5,500 passing yards and 48 touchdowns in the last two season. But the Dukes have experience on the road and a solid offense that will test UMass' defense up front.
Prairie View A&M at Rice – This game has "feel-good" written all over it for the Rice Owls. The program has been shrouded in optimism this offseason with the hire of former Stanford offensive coordinator Mike Bloomgren. But the reality of a rebuild is that it takes time. But if anyone knows how to utilize wide receiver Aaron Cephus and his monster yardage, it's Bloomgren. Prairie View A&M will test Rice's offense with a defense that boasts both size and speed and gained depth this offseason thanks to the transfer well, expertly utilized by new head coach Eric Dooley. Offensively, the Panthers lost their leading rusher and top three receivers, meaning new gamers will need to emerge. Prairie View may have the juice, coming off three straight wins to end last season, but Rice is just more physical and athletic. Look for the Owls to dominate despite the inevitable growing pains.
Hawaii at Colorado State – The Rams and the Rainbow Warriors face off in Fort Collins for the first time since 2014. Defense will lead the charge for Colorado State as the Rams return three of their top four tacklers — linebacker Josh Watson, safety Jordan Fogal and linebacker Max McDonald. Ball-hungry cornerback Anthony Hawkins, who led the team last year in interceptions with three, is also back. Offensively the Rams have balance with a solid running back and sure-handed receivers but will struggle a bit with offensive line issues. Hawaii is rebuilding its offensive line as well, along with breaking in a new quarterback and several new pass catchers. With the addition of six new assistant coaches, Nick Rolovich's Warriors will definitely be taking some time to fully adjust. The good news is that they get back wide receiver John Ursua who had 47 catches for 667 yards and five touchdowns in six games last season before going down with a knee injury. Defensively the Warriors return their best tackler, Jahlani Tavai, who led the team with 124 tackles and 5.5 sacks as well as their hardest hitter, linebacker Jeremiah Pritchard. Since Hawaii likely will still be working out the kinks, look for the Rams to roll.
Wyoming at New Mexico State – This is easily my favorite game of opening weekend because it's set to showcase some real under-the-radar talent. Plus we are getting a rare glimpse of two teams that are replacing unreal quarterbacks, so that's fun. Wyoming's redshirt freshman Tyler Vander Waal will attempt to fill Josh Allen's shoes — luckily he has wide receivers Austin Conway and CJ Johnson, who return with a combined 91 catches and over 1,000 yards to throw to. New Mexico State head coach Doug Martin decided to replace Tyler Rogers with junior college transfer Matt Romero. The Aggies must also replace running back Larry Rose. It appears junior Jason Huntley will step up to fill that void — he had 420 rushing yards and 39 receptions for 363 yards and two touchdowns last year in his backup role. The caveat for Romero — Wyoming's secondary allowed only 174.9 yards per game (11th nationally) and recorded 20 interceptions (second nationally) last season. The Cowboys return one of the top safeties in college football in Andrew Wingard. The Aggies defense is stout as well, returning 10 starters to a very aggressive unit. All the back-and-forth aside, look for Wyoming to emerge victorious.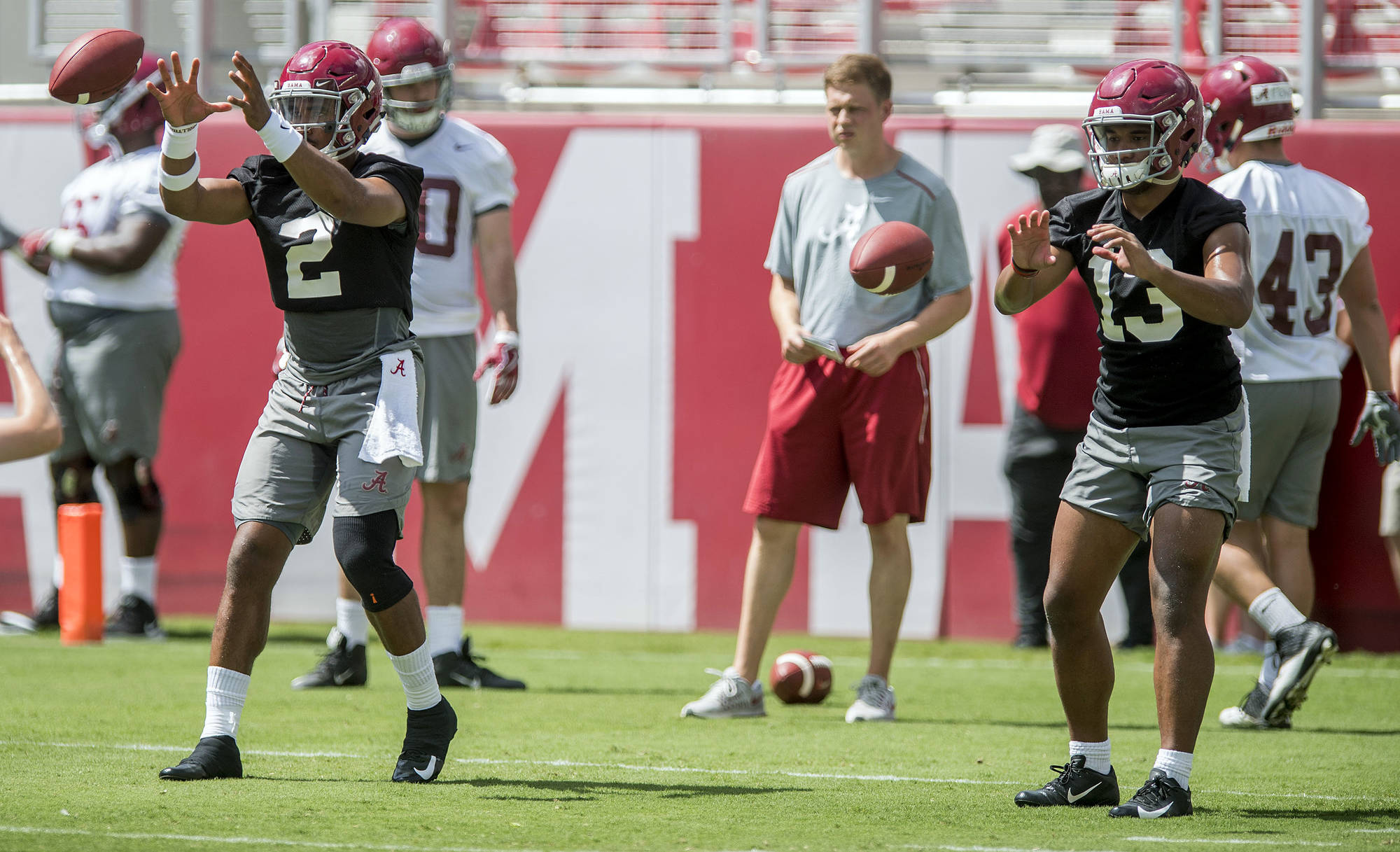 Advertiser-USA TODAY NETWORK
Down The Road 
With Week 1 looming large, here are a few things I'm excited about this college football season.
The Year of the Lineman – Forget quarterbacks and running backs — the big guys need love too. And they are going to get it in spades this season. And because I believe in equal opportunity love, I'm going to include both offensive and defensive linemen in my things-I'm-excited-about list. I'm excited that senior tackle Christian Wilkins, senior end Austin Bryant and junior defensive end Clelin Ferrell didn't enter the draft so I can watch them dominate at Clemson one more time. I'm excited to watch Wisconsin's offensive line continue to be one of the most effective units in the country and possibly finally earn that elusive College Football Playoff bid. And I'm excited to watch the O-lines at places like Stanford, Arizona, Penn State and Alabama work hard for their Heisman hopefuls.
The ferocity of the Ohio State-Michigan rivalry – And not just because of the Urban Meyer factor, which we know will dominate the news cycle for the first month of play regardless. I'm talking about how good both these teams will be and how much fun that will make this year's Big Game. We could see potential playoff repercussions come November (assuming Michigan escapes the Irish unscathed and doesn't drop any other key games). Plus if Jim Harbaugh doesn't start winning some Big Games, the alumni might get restless. And you don't want to see Big Blue when it's angry.
The Alabama quarterback competition – It just Hurts so good, you know? Honestly I'm not even mad at Nick Saban for his "to be determined" party line because the suspense is actually kind of fun — like watching "The Bachelor" but there are only two contestants and Saban is handing out snaps instead of smooches. Granted, I'm not a born and bred Bama fan, so this particular unknown isn't keeping me awake at night— just satisfying my suspense sweet tooth. I'm rooting for Jalen Hurts despite the fact that those in the know tout Tua Tagovailoa as the ultimate starter. Only Tide will tell.
Related Posts
No response for this article yet.