1 minute reading time
(208 words)
Ex-Alabama QB Blake Barnett wins USF starting job
Originally posted on Larry Brown Sports  |  By Larry Brown  |  Last updated 8/23/18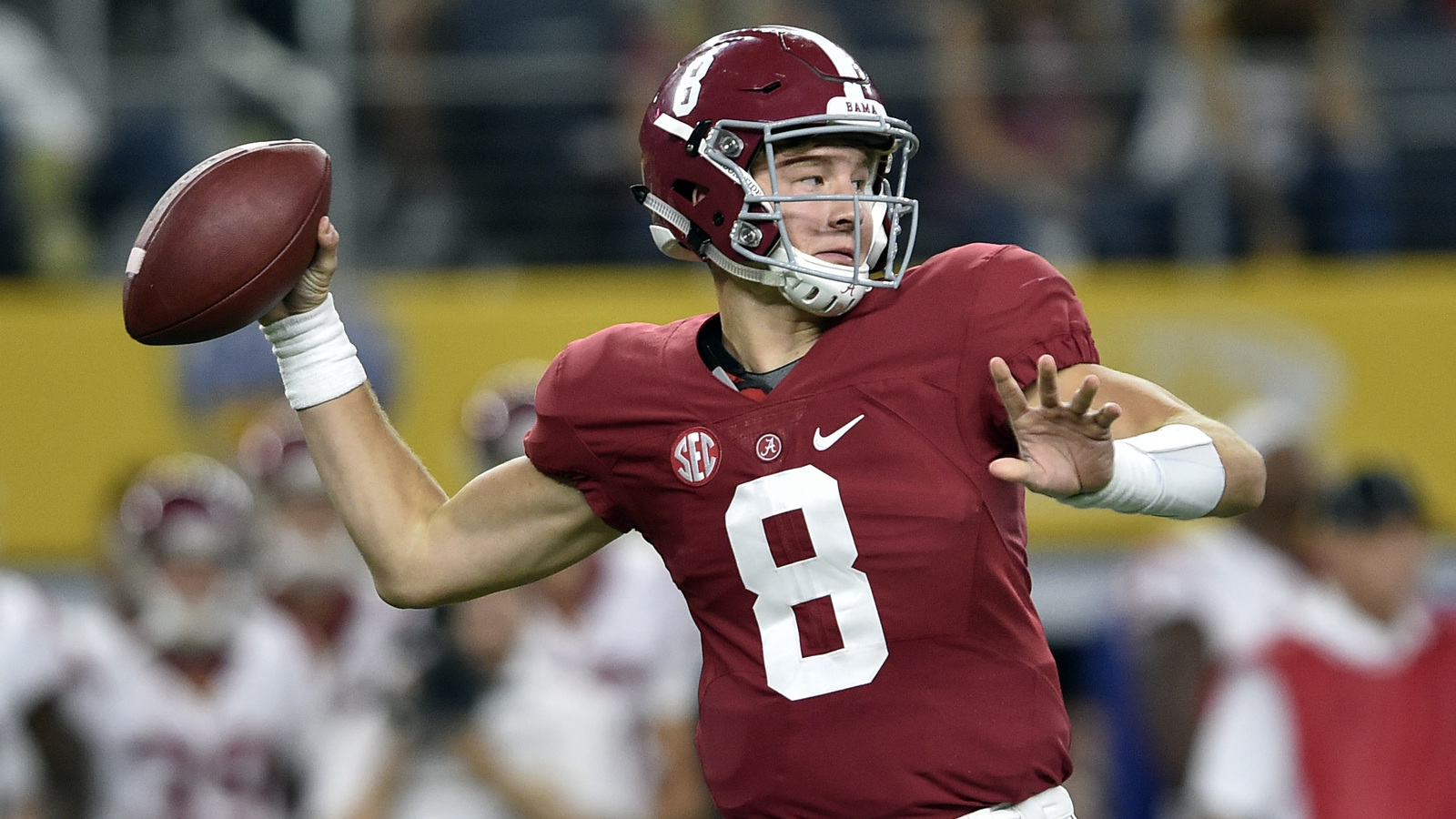 Jerome Miron-USA TODAY Sports
It took a couple of years and a couple of transfers, but Blake Barnett is a starting college quarterback once again.
Barnett has been told that he is South Florida's starting quarterback entering the team's Sept. 1 opener against Elon, according to Spec Sports 360's Chris Torello and Mike Cairns.
Barnett is a graduate transfer from Arizona State. He began his college career as a five-star recruit who started Alabama's season opener in 2016 over Jalen Hurts. After losing the starting job, he left Bama for a junior college in Alabama. Then he transferred to Arizona State, where he only attempted five passes in 2017. He then made his way to South Florida as a grad transfer.
Barnett is competing with Brett Kean, Chris Oladokun and Jordan McCloud at the quarterback position for the Bulls.
Crimson Tide News

Delivered to your inbox

You'll also receive Yardbarker's daily Top 10, featuring the best sports stories from around the web. Customize your newsletter to get articles on your favorite sports and teams. And the best part? It's free!
TEAMS: Alabama Crimson Tide

MORE FROM YARDBARKER
Related Posts
No response for this article yet.