1 minute reading time
(248 words)
Greg McElroy: Auburn would have beaten UCF for national title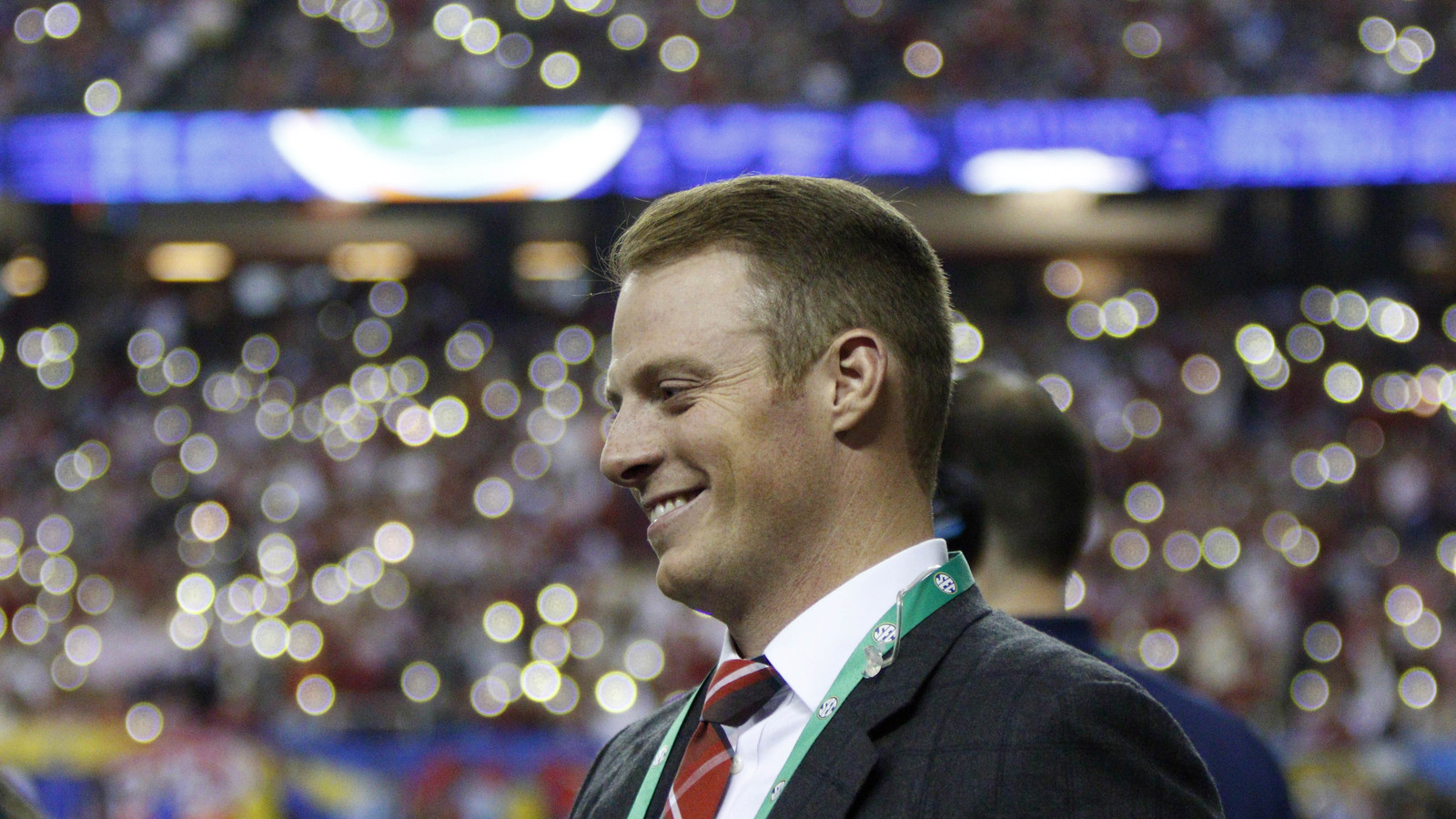 McElroy, to no surprise, thinks highly of his alma mater versus the upstarts. Brett Davis-USA TODAY Sports
Former Alabama quarterback Greg McElroy threw more cold water on the UCF party.
The SEC Network analyst was on ESPNU Radio on SiriusXM on Monday and talked about UCF, which is still celebrating their "national championship" for going 13-0 despite not winning the College Football Playoff. McElroy says that if a national title were on the line, Alabama, Clemson, Georgia and even Auburn would have beaten UCF.
"Alabama would dust (UCF)," he said, via AL.com. "So would Clemson. So would Georgia. So would all those teams. They would dust Central Florida if a national championship was on the line.
"And you know what? Auburn would to."
Keep in mind that Auburn and UCF met in the Peach Bowl, where the Knights prevailed 34-27. McElroy's argument is that Auburn's season had essentially ended with their SEC Championship Game loss to Georgia, so they had little motivation in their bowl game. But for UCF, that was their entire season. Had they met with a title on the line, McElroy believes Auburn would have taken it to UCF.
The former Bama QB says the talent disparity between the best Power 5 teams and the Group of 5 teams is staggering.
"The Group of 5's depth and talent in the trenches and length defensively … They are not close to some of the teams actually contending for national championships."
Don't tell any of this to UCF. They're still living the championship life.
Related Posts
No response for this article yet.