1 minute reading time
(210 words)
Jalen Hurts gets into Alabama blowout in first quarter
Originally posted on Larry Brown Sports  |  By Larry Brown  |  Last updated 9/8/18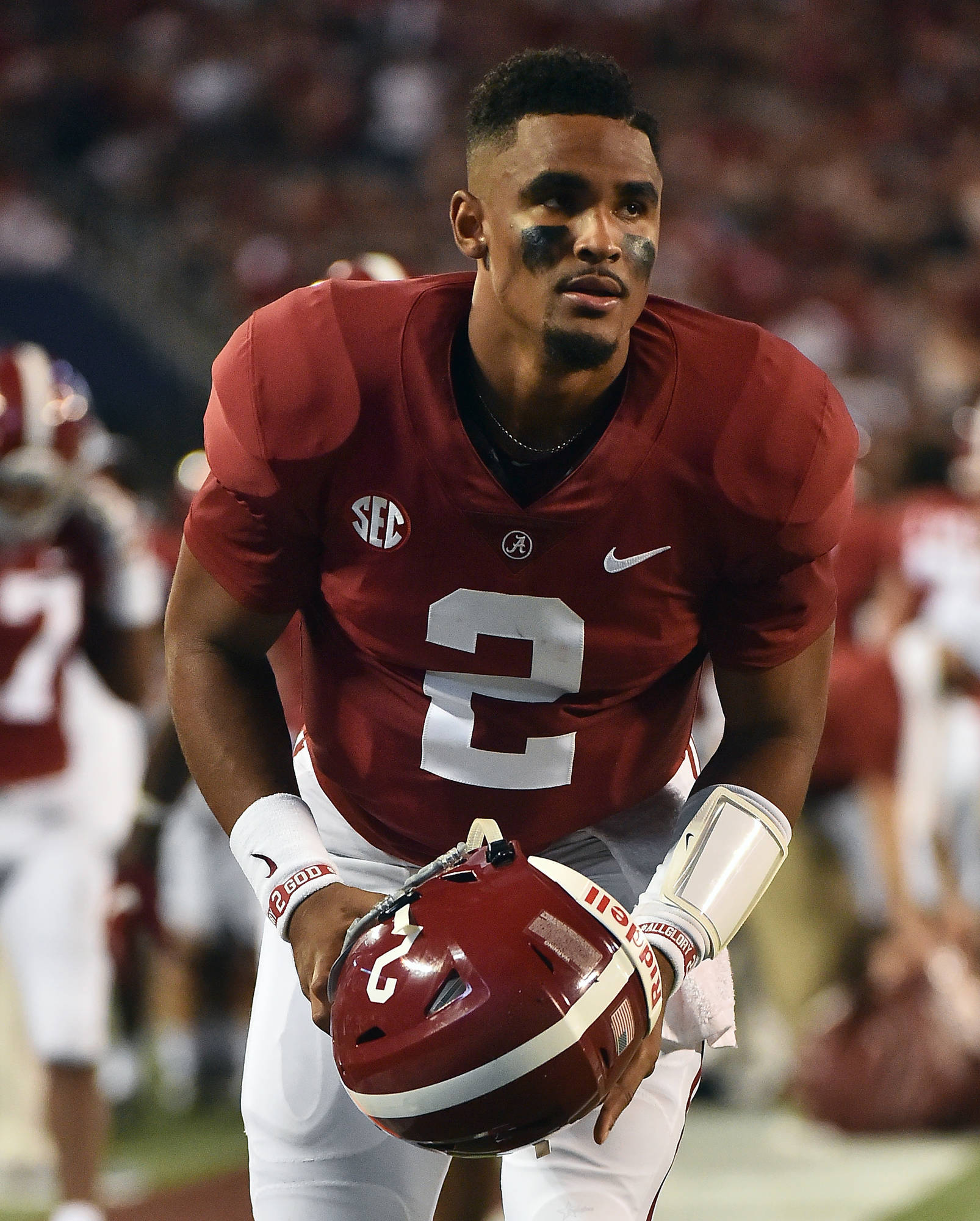 Jasen Vinlove-USA TODAY Sports
Nick Saban is getting both of his quarterbacks plenty of action early in the season, as promised.
Sophomore Tua Tagovailoa started for Alabama in their game against Arkansas State on Saturday. He threw three touchdown passes in the team's first four possessions, helping Bama go up 19-0.
For the Crimson Tide's fifth possession, Tagovailoa was replaced at quarterback by Jalen Hurts. Hurts led a nice drive from Bama's 16 to the Arkansas State 4 before he lost a fumble.
Alabama has played two games so far and Hurts has seen action in both. Saban was careful throughout the offseason not to name a starter and to deflect questions about a quarterback controversy. He's trying to give both playing time, which actually makes one wonder whether the red shirt report is accurate.
Crimson Tide News

Delivered to your inbox

You'll also receive Yardbarker's daily Top 10, featuring the best sports stories from around the web. Customize your newsletter to get articles on your favorite sports and teams. And the best part? It's free!
PLAYERS: Jalen Hurts,  Nick Saban,  Tua Tagovailoa
TEAMS: Alabama Crimson Tide

MORE FROM YARDBARKER
Related Posts
Comments
No comments made yet. Be the first to submit a comment
You are here:  

Jalen Hurts gets into Alabama blowout in first quarter