2 minutes reading time
(322 words)
Lane Kiffin defends Nick Saban against 'cheating' allegation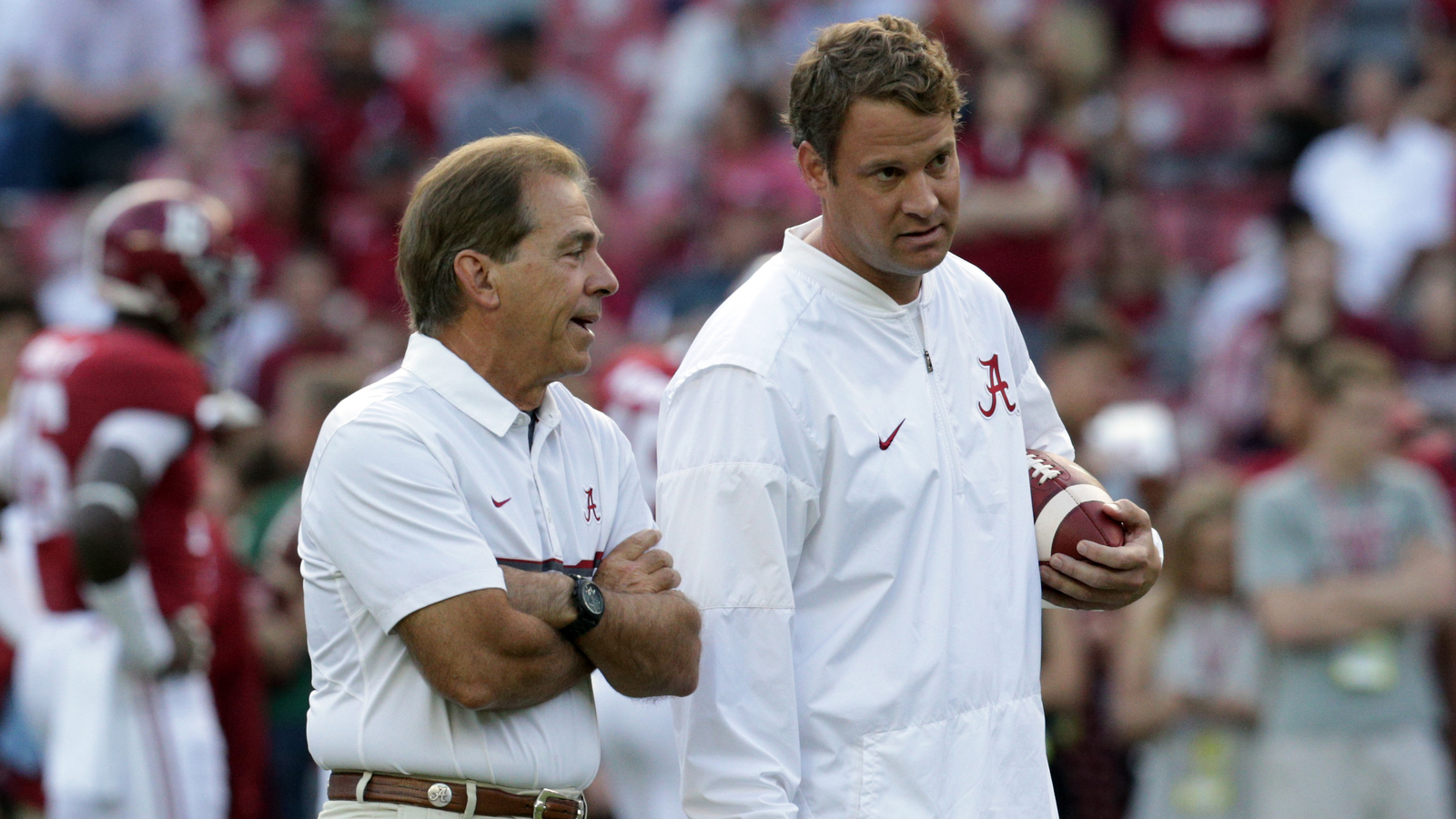 Oct 1, 2016; Tuscaloosa, AL, USA; Alabama Crimson Tide head coach Nick Saban and offensive coordinator Lane Kiffen prior to the game against Kentucky Wildcats at Bryant-Denny Stadium.  Marvin Gentry-USA TODAY Sports
Lane Kiffin loves to troll Nick Saban and take jabs at his former boss, but this time he decided to come to the Alabama coach's defense.
A CBS Sports poll asked coaches to identify the most overrated and underrated coaches. One coach called Saban overrated and even said that he cheats.
"If you had the No. 1 recruiting class in the country every year [you'd win like Nick Saban]. He shows up at every single game with a better roster than the teams he 's playing. … If you count cheating and getting the best players in the country as part of running a program, he's the best in the country. It's like saying an NFL coach is the best coach in the league if he gets 25 first-round picks every year," one coach said about Saban, according to the poll.
Kiffin was asked about that allegation during an interview with Colin Cowherd and tore it apart. Instead, he attributed Saban's success in recruiting to his work ethic.
"He's the best recruiter in the world because of the time he spends," Kiffin told Cowherd, according to The Spun. "He's on the phone with recruits every single day. At night he has a list of recruits he's personally calling himself.
"The only cheating they do is he works harder than everybody else."
Kiffin further praised Saban on Twitter, calling him the "best coach in the history of college football."
"The best coach in the history of college football ever!! How can u say he's overrated??? Coaches just hate on him bc he beats them on the field and out recruits them off the field!!"
It's good to know that beneath all the jabs and shots at Saban, Kiffin does have a deep level of respect for the Alabama coach.
Related Posts
Comments
No comments made yet. Be the first to submit a comment
You are here:  

Lane Kiffin defends Nick Saban against 'cheating' allegation