1 minute reading time
(225 words)
Nick Saban apologized to ESPN reporter night of game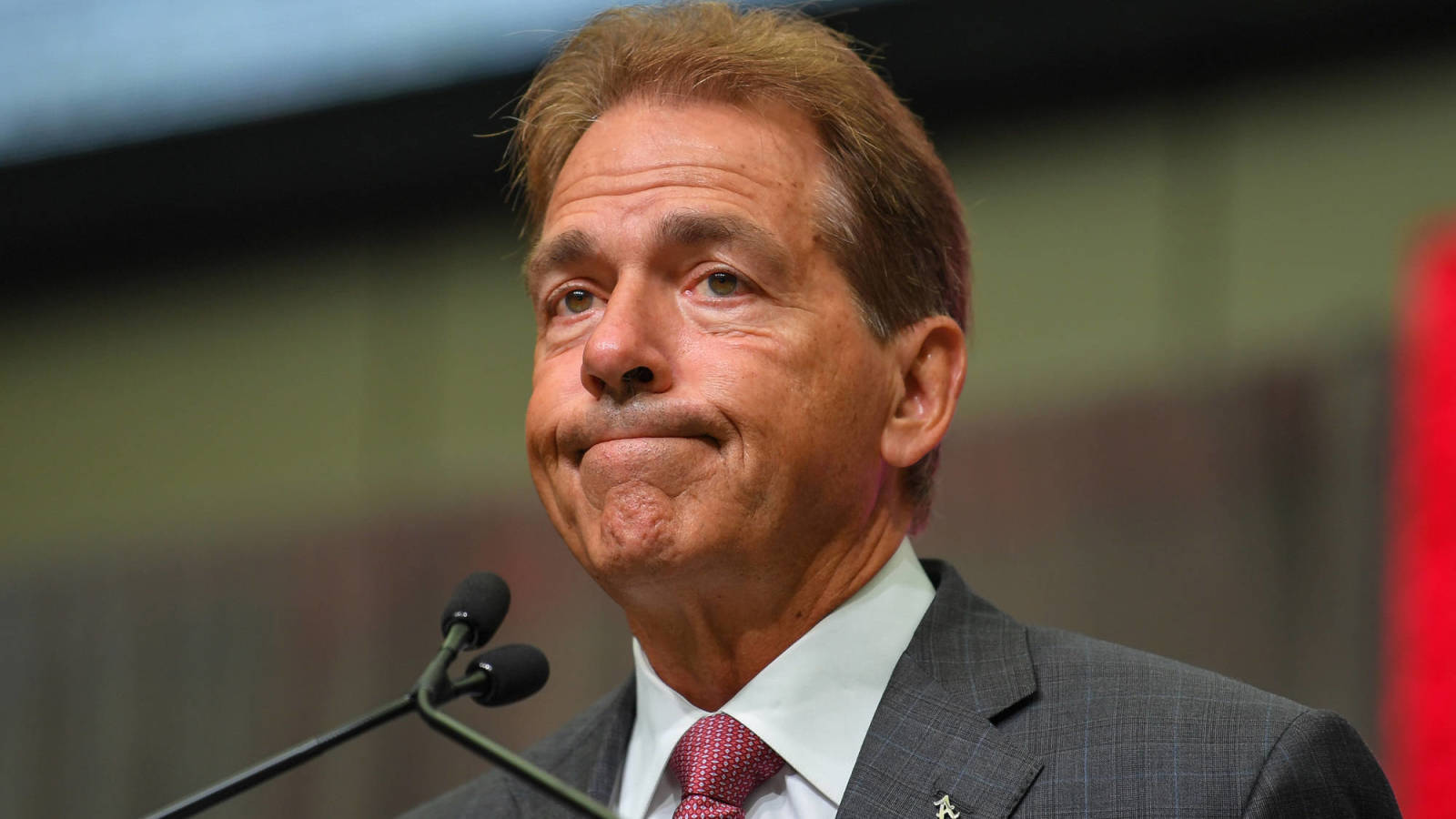 Dale Zanine-USA TODAY Sports
Nick Saban may have a public image for being somewhat of a Darth Vader-type, but he might not be as bad as you think.
Saban came under fire for giving a surly response to a straightforward question from ESPN's Maria Taylor following Alabama's win over Louisville last weekend. His behavior in the interview became an immediate talking point after the game.
Though it was reported a day later that Saban had apologized to Taylor, it turns out that the Crimson Tide head coach actually tried to make things right much sooner than that.
Taylor said on "The Paul Finebaum Show" Thursday that Saban called her right after the game.
"I received a call from Saban even before I got to the highway leaving the stadium. That's how passionate he was about getting the apology out," Taylor told Finebaum, via AL.com. "It wasn't after he heard a backlash about it or negative talk, it was how he felt immediately in that moment. And I'm so thankful, and I respect him for making that call."
Taylor also said that she has dealt with fiery coaches before going back to her days playing sports, so the exchange did not leave her rattled.
Credit both to Saban for recognizing his wrongdoing and apologizing promptly, and to Taylor for the way she handled things and continues to deal with the intense moment.
Related Posts
No response for this article yet.