1 minute reading time
(200 words)
Nick Saban has hilarious quote about Alabama's injury woes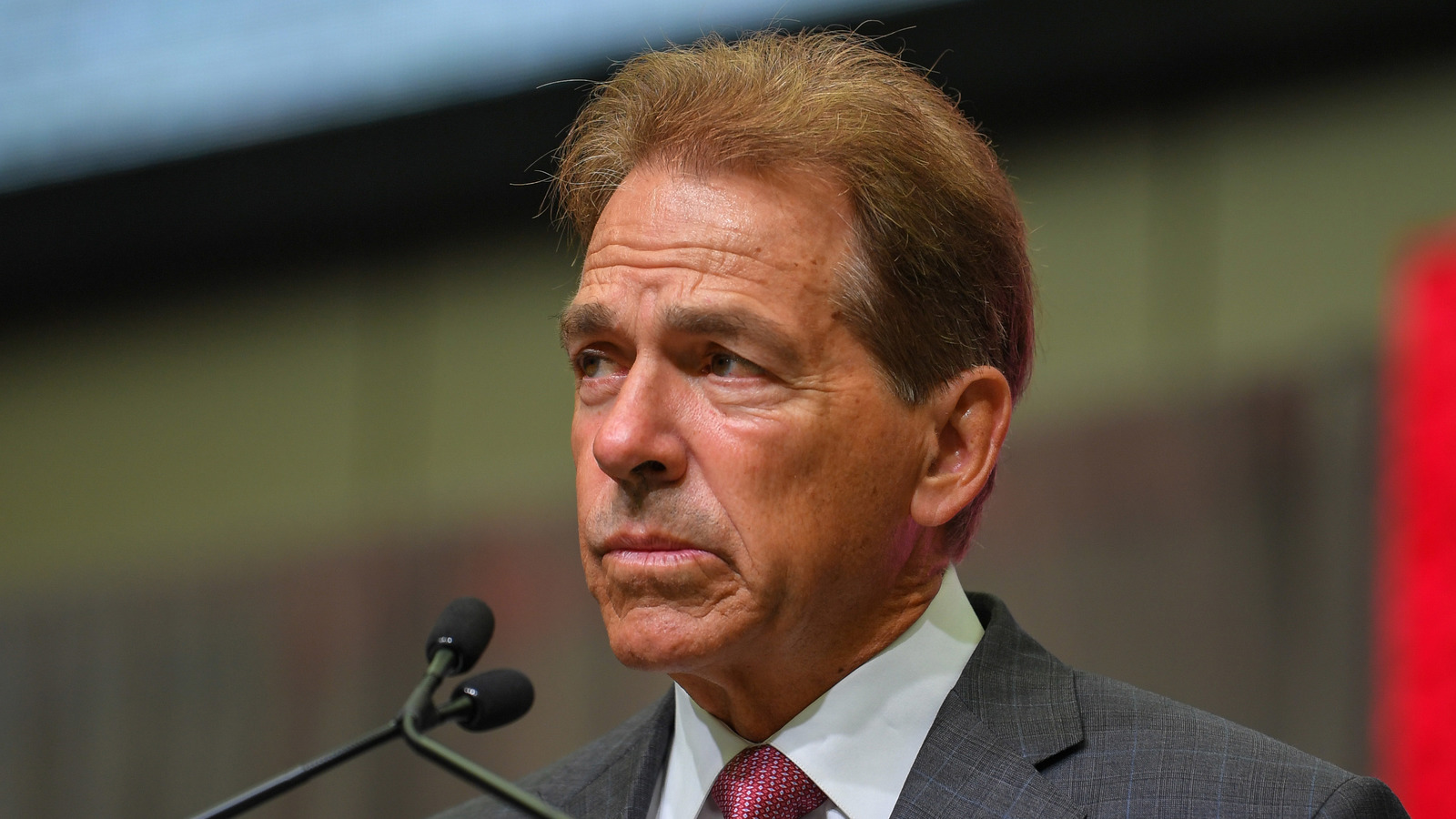 Dale Zanine-USA TODAY Sports
Nick Saban offered up an unintentionally hilarious quote his team's unfortunate injury issues.
Saban's Alabama Crimson Tide lost another player to injury. The Bama coach announced on Saturday that linebacker Chris Allen is out for the season. Allen was expected to be a top backup. The Tide also lost linebacker Terrell Lewis over the summer to a torn ACL. On top of that, right tackle Matt Womack is likely to miss 4-6 weeks with a foot injury.
Though everyone expects Alabama to still be No. 1 despite the injuries, Saban says the injuries add up and it's not so easy to replace players. Only he said it in a funny and colorful way.
"You all just think that every time something happens, we just s— another player…" Saban said.
It's a funny line from Saban, but the fact is people just expect Alabama to be a playoff team no matter what. They can suffer injuries and have issues, but they always seem to get past it and finish in the national championship hunt. We're not saying it's easy to do, we're just saying that that is the bar that's been set by Saban, which is a compliment to his program.
Related Posts
No response for this article yet.