1 minute reading time
(201 words)
Nick Saban reportedly apologized after testy exchange with reporter
Originally posted on Larry Brown Sports  |  By Grey Papke  |  Last updated 9/2/18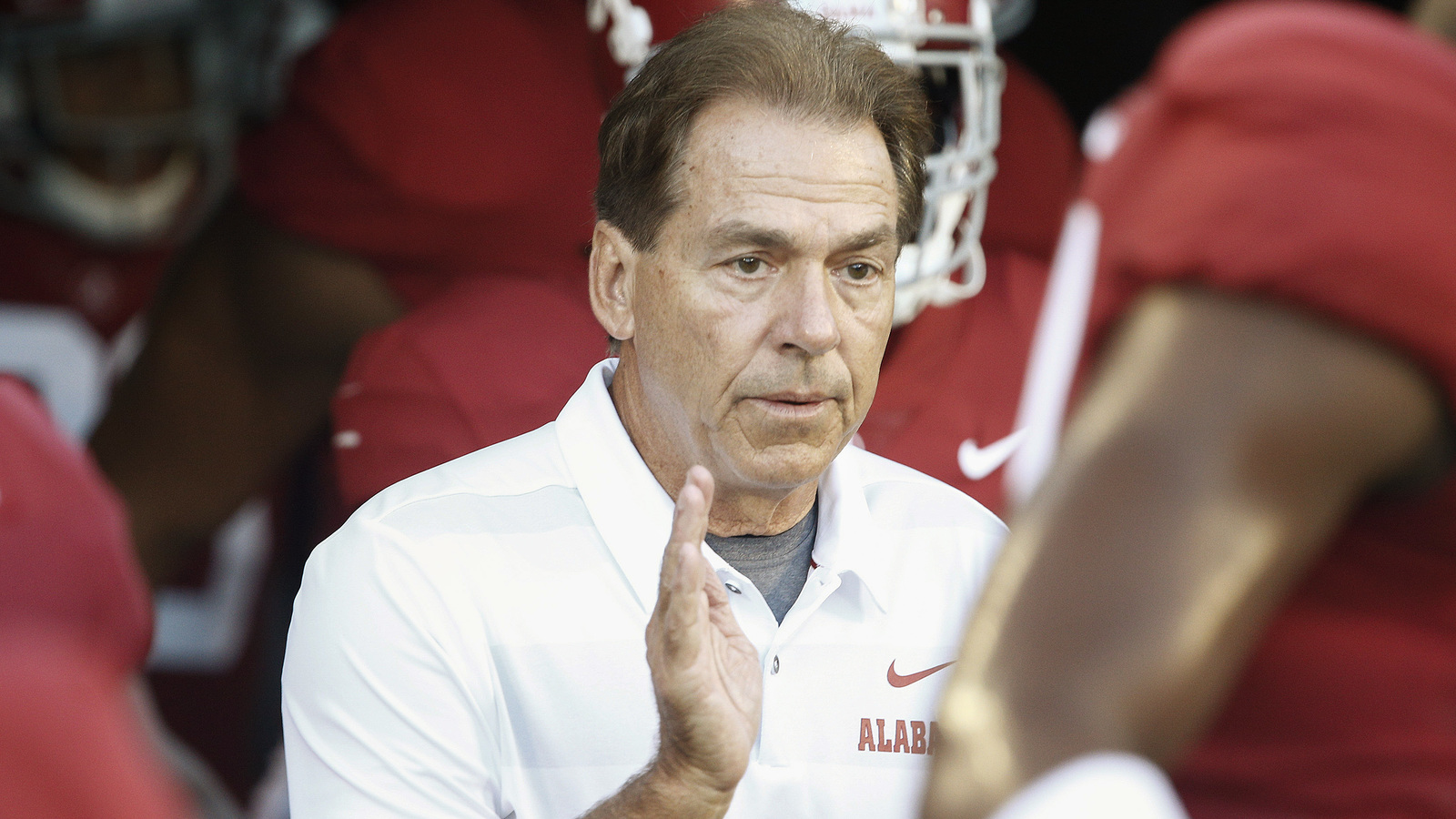 Reinhold Matay-USA TODAY Sports
Alabama coach Nick Saban reportedly apologized to ESPN reporter Maria Taylor aftter getting testy with her during a postgame interview Saturday.
Saban grew very agitated when answering a question about Alabama's quarterback situation, admonishing Taylor and telling her to "quit asking" about the status of both Tua Tagovailoa and Jalen Hurts. He was widely criticized for his response, and according to author and ESPN expert James Andrew Miller, reached out to Taylor and apologized.
Saban was right to apologize. As we sometimes see, postgame interviews can come in emotionally charged situations and elicit strong reactions, but that is no excuse. It's part of the job of a coach, and Saban's conduct left something to be desired, especially when the question was an entirely reasonable one.
Crimson Tide News

Delivered to your inbox

You'll also receive Yardbarker's daily Top 10, featuring the best sports stories from around the web. Customize your newsletter to get articles on your favorite sports and teams. And the best part? It's free!
PLAYERS: Nick Saban
TEAMS: Alabama Crimson Tide

MORE FROM YARDBARKER
Related Posts
Comments
No comments made yet. Be the first to submit a comment
You are here:  

Nick Saban reportedly apologized after testy exchange with reporter