1 minute reading time
(209 words)
Nick Saban says Jalen Hurts' criticism will not affect QB situation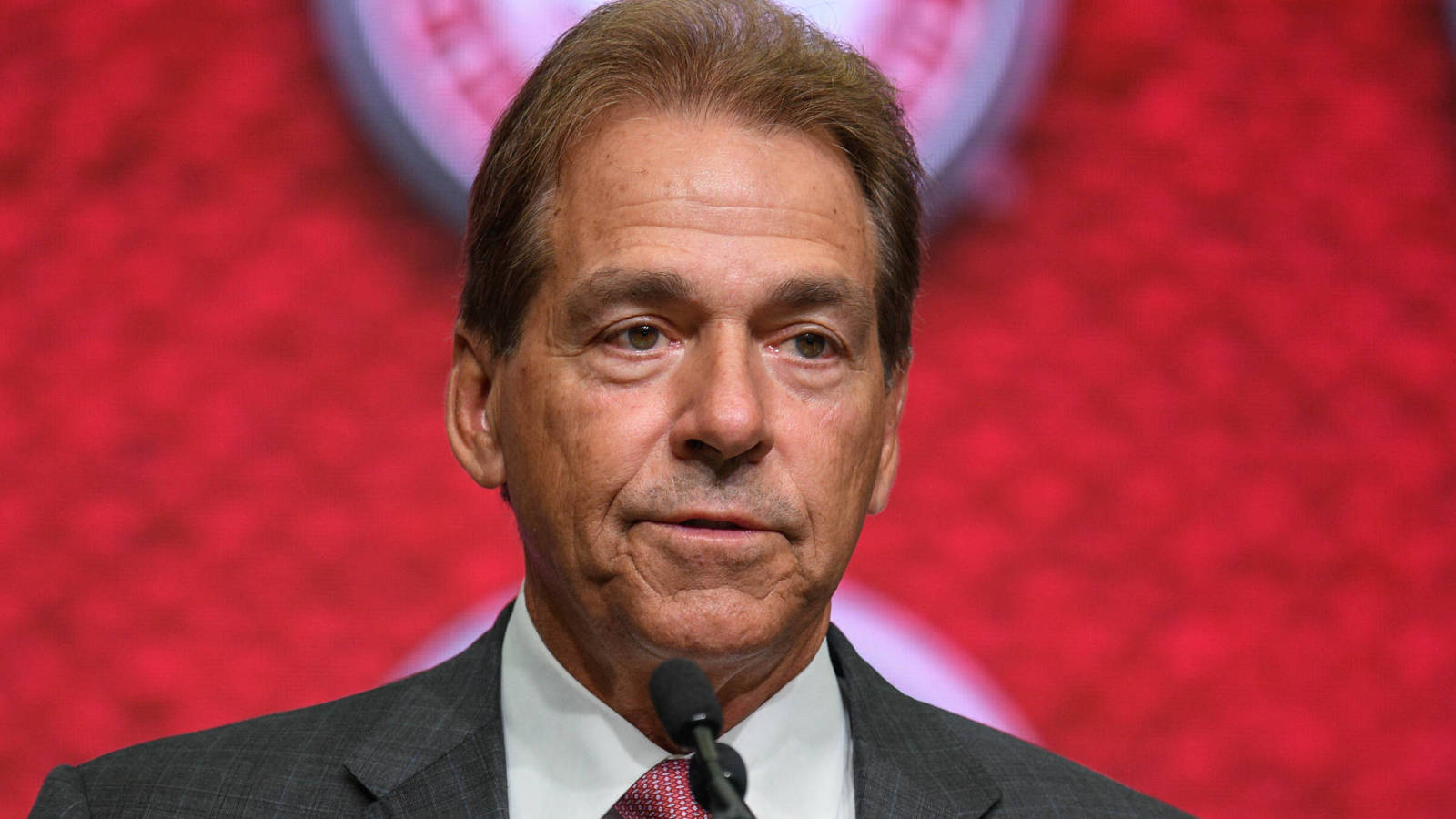 Dale Zanine-USA TODAY Sports
Nick Saban on Wednesday responded Jalen Hurts' criticism of the coaching staff.
Hurts told the media on Saturday that none of the Alabama Crimson Tide Coaches had communicated with him or checked with him about how he was feeling about the quarterback competition. Hurts, who was the Crimson Tide's starter the past two seasons, is competing with Tua Tagovailoa for the starting job. Tagovailoa came in after halftime of the national championship game and led the Tide to victory.
Saban says that Hurts' comments and criticism will not affect the competition, via AL.com's Michael Casagrande:
"I don't think it has any effect on our team. I've talked to a lot of our team leaders. The players are focused on what they need to do. The rhetoric will not have anything to do with who's the quarterback. That will obviously be decided on the field by how people execute, how they do their job."
Many are expecting Tagovailoa to be the team's starter, believing he has higher upside than Hurts, as shown in the title game. Hurts, who is not transferring despite an offseason of rumors, should not be discounted. Alabama has gone 27-2 in his two seasons, which says a lot about his ability to win games.
Related Posts
No response for this article yet.