1 minute reading time
(252 words)
Nick Saban was 'not disappointed' in Jalen Hurts' play in spring game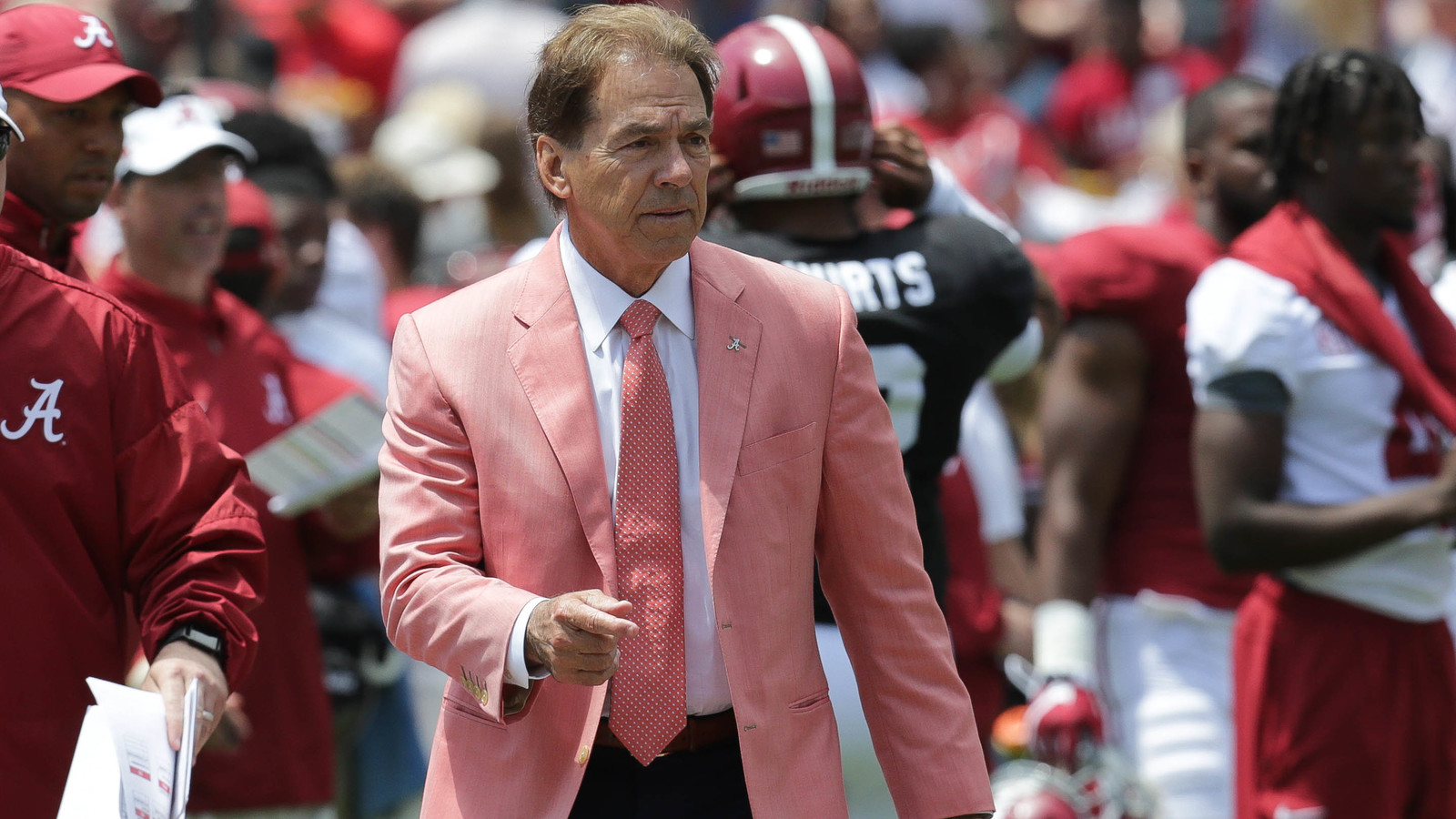 Marvin Gentry-USA TODAY Sports
Nick Saban was not disappointed with Jalen Hurts after Alabama's spring game on Saturday despite some thoughts to the contrary.
Hurts was 19 for 37 with 195 yards and an interception against the first-team defense. He also rushed for 33 yards.
A video began circulating online that showed Saban seemingly expressing frustration with Hurts for scrambling on a play rather than trying to pass. Here's the video:
After the game, Saban made it clear that he was not disappointed with Hurts.
"I was not disappointed in the way Jalen played," Saban said. "I think we've got some guys that can rush a little bit, and even though we're rushing four guys most of the time, there was way too much pressure in the pocket for the quarterback to be able to operate like we'd like.
"Jalen made some good plays in the game, made some good throws. I'm sure if you talk to him he'd say, 'There's things that I wish I could have done better and improve on.' So that's what we're going to work on."
Saban's comments caught on the video — as well as his postgame comments — both note that the defense was getting pressure on the quarterback. His comments also seem to prove that he prefers to see his quarterback try to pass rather than run when in trouble.
The situation is one to monitor with all the speculation about Hurts potentially transferring. Tua Tagovailoa did not play in the spring game as he is recovering from a thumb injury.
Related Posts
No response for this article yet.