12 minutes reading time
(2329 words)
The must-watch games of the 2018 college football season
Ah, August: that glorious time of year when every FBS 1-A team has an unblemished record and the highest of hopes for the season ahead. By the time the calendar flips a few days into September, all too many of those hopes will have been dashed — but here's a week-by-week look at the games that should make for great TV, regardless of what happens early in the season.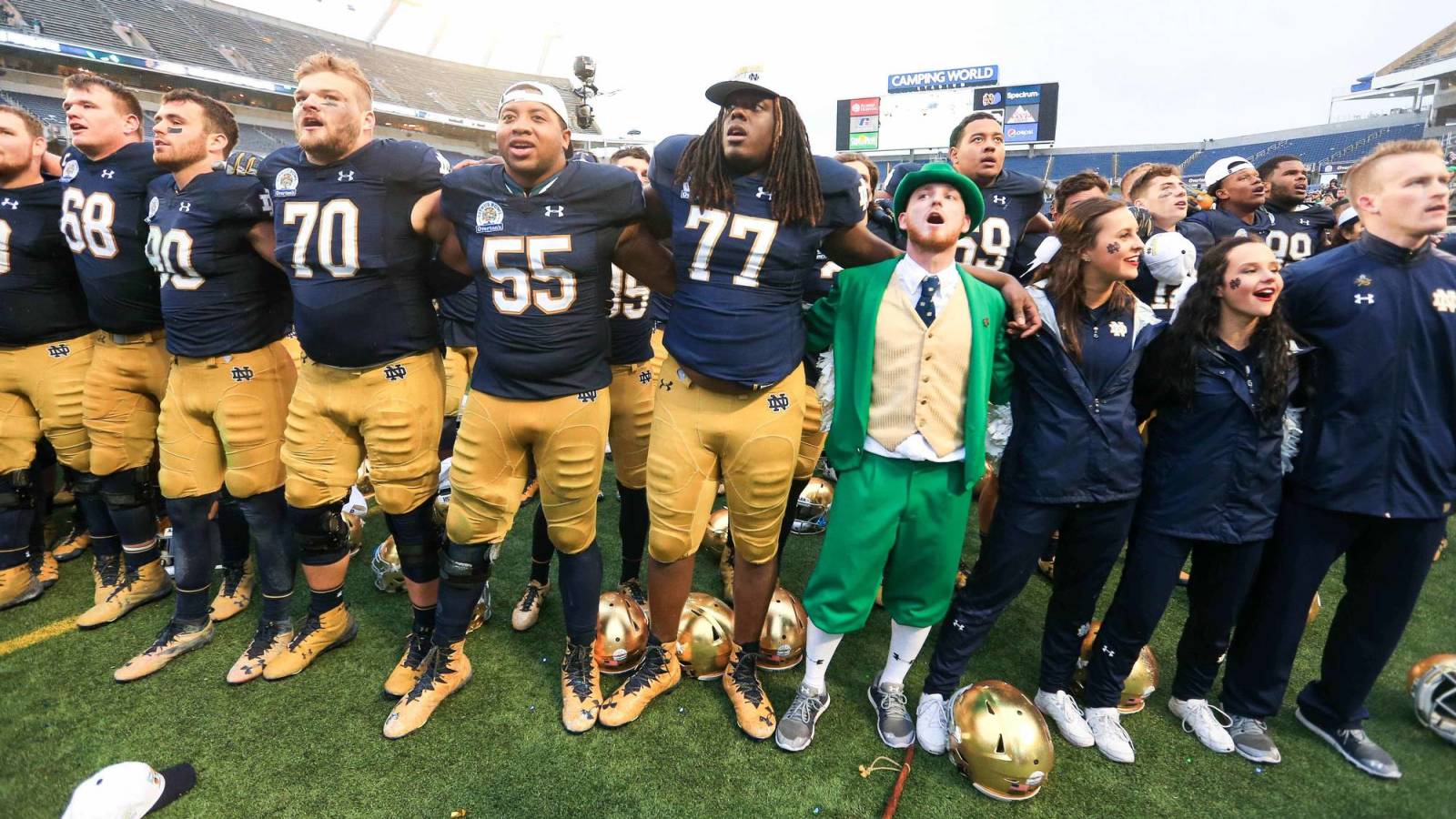 Matt Stamey-USA TODAY Sports
Week 1 
Washington vs. Auburn: No first-week "cupcake" matchup for the Huskies or the Tigers. I hate to say a Week 1 game could have playoff implications, but this Week 1 game could have playoff implications. Two experienced, well-rounded defenses and a pair of buzz-worthy quarterbacks facing off at a neutral site easily make this the game of the week.
Michigan at Notre Dame: Another early contest between teams that hope to be in the end-of-season playoff discussion. Both of these squads have some question marks entering the season, not the least of which is: How hot are Jim Harbaugh's and Brian Kelly's respective seats? Week 1 may not provide all the answers, but it's a starting point. And for what it's worth, ESPN's "College GameDay" has chosen South Bend as the site of its opening-week broadcast.
Tennessee vs. West Virginia: The Jeremy Pruitt era for the Volunteers begins with a tough test against a Mountaineers squad that looks like the real deal. A win for Tennessee would go a long way when it comes to erasing the bitter taste of a nightmarish offseason. Even if the game doesn't end up being competitive as Vols fans hope, it'll be a great first look at a West Virginia team that has all the pieces in place to make a deep run.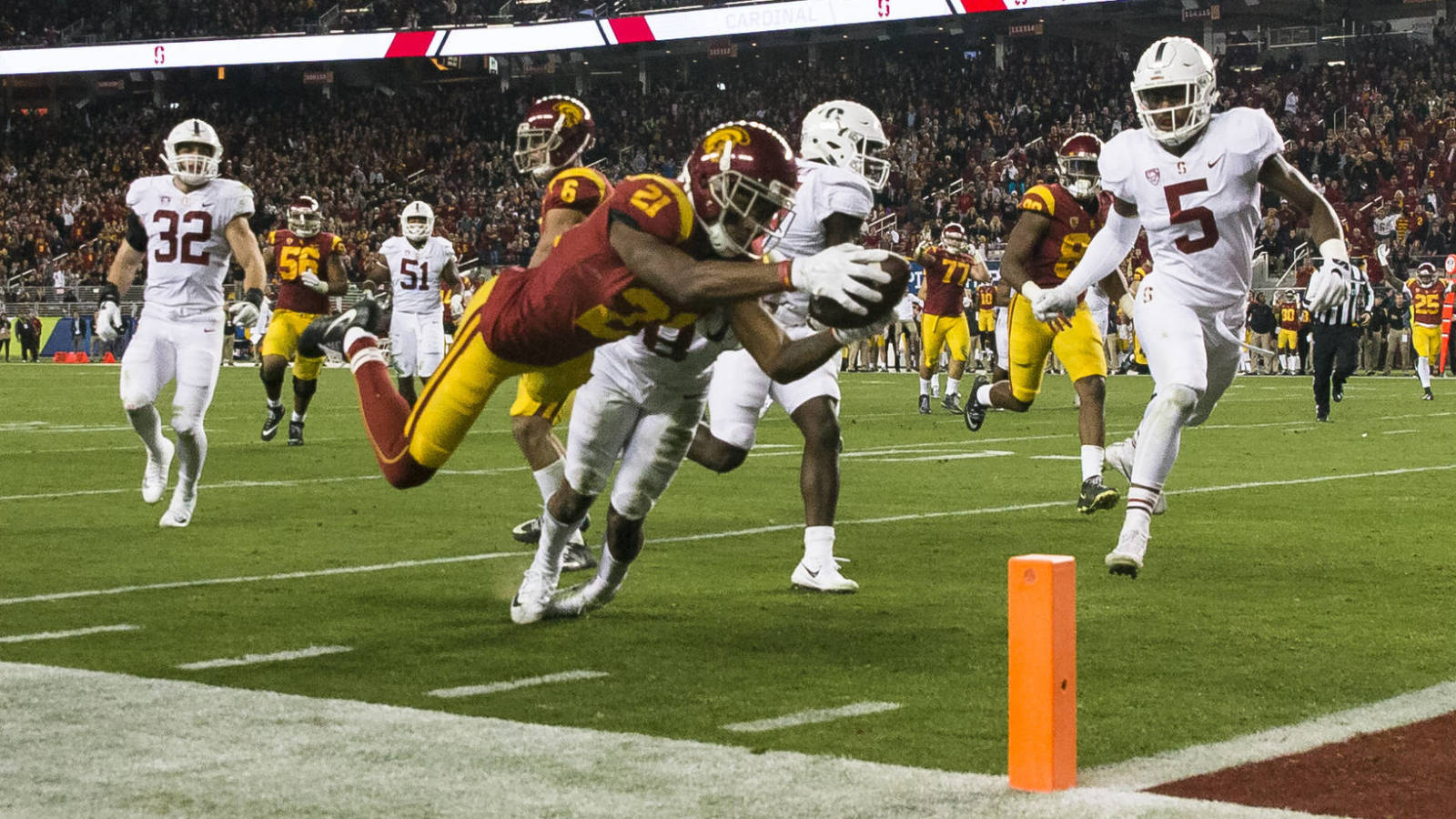 John Hefti-USA TODAY Sports
Week 2 
Clemson at Texas A&M: Of the many high-profile coaching changes this season, Jimbo Fisher to the Aggies has got to be one of the most compelling. Will he have fully installed the much-needed improvements to A&M's offense in time for a Week 2 contest with one of the nation's best defenses? Not likely, but either way, this is a great early non-conference matchup.
USC at Stanford: Over the last several seasons, the Trojans and the Cardinal have developed one of the best secondary rivalries in the Pac-12. This edition is a rematch of the 2017 Pac-12 Championship Game, which really could have gone either way. With both teams expected to be solid this season, this Week 2 contest will give us a hint at how things could play out at the top of the conference.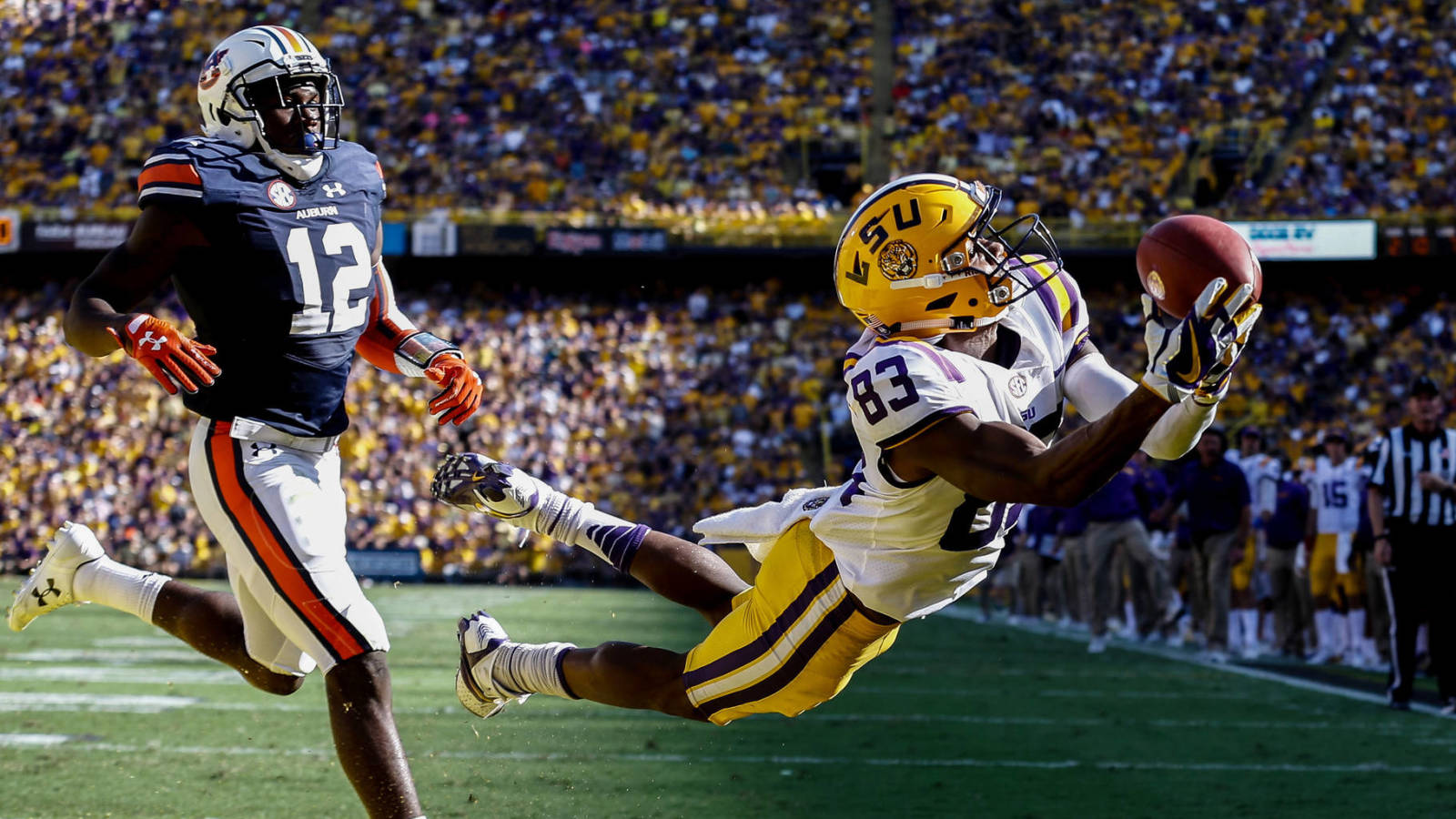 Derick E. Hingle-USA TODAY Sports
Week 3 
LSU at Auburn: This early-season SEC West showdown could teach us a lot about the Ed Orgeron Tigers. Will his promotion of Steve Ensminger to offensive coordinator pay off quickly? Does LSU have what it takes to be a real factor in the SEC this season? Add in the fact that last year, LSU handed Auburn its only regular-season conference loss of the year, and you have a can't-miss matchup.
Ohio State at TCU: Both teams will start the season off in the national picture, so this game was always going to be a good one, what with the Horned Frogs' defensive prowess and the intrigue of the Buckeyes' post-J.T. Barrett offense. Now, with the questions surrounding Urban Meyer's availability, every Ohio State game takes on a new level of fascination.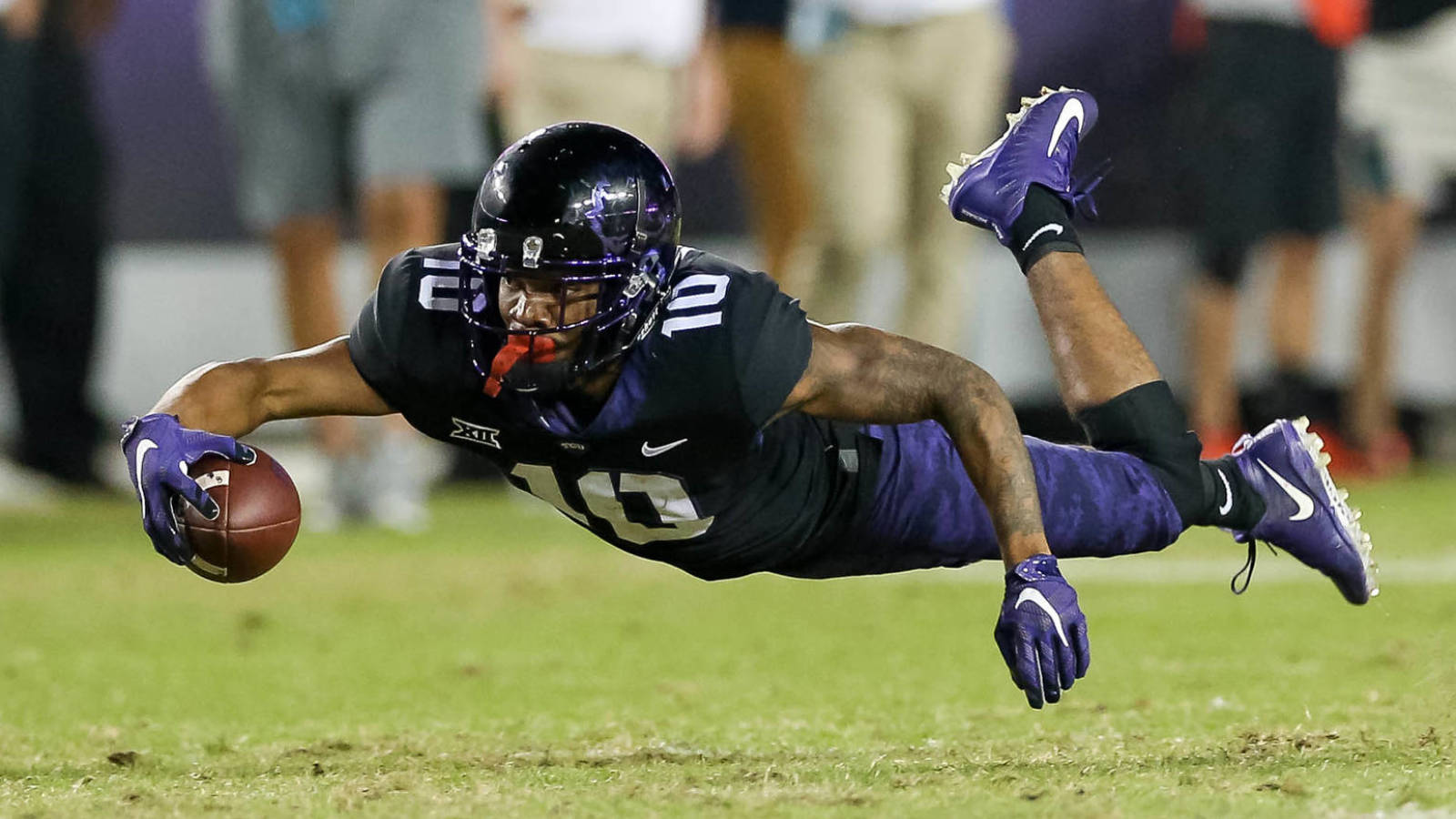 Andrew Dieb-USA TODAY Sports
Week 4 
Georgia at Missouri: The national title runner-up against a team with a real shot to play spoiler in the SEC? Yes, please. The Tigers finished 2017 with an impressive winning streak to end the regular season, and they've got one of the top QBs in the conference (if not the nation) returning in Drew Lock. The Bulldogs will be the favorites, but the pundits-that-be have already circled this one as an upset alert.
TCU at Texas: Yep, it's back-to-back big games for the Horned Frogs, and Texas will be coming off a tough non-conference foe of its own in USC. Despite plenty of concerns on both sides of the ball, there's some thought that the Longhorns could make a return to national prominence in Tom Herman's second year — if that's to be true, this first conference game of the season is crucial.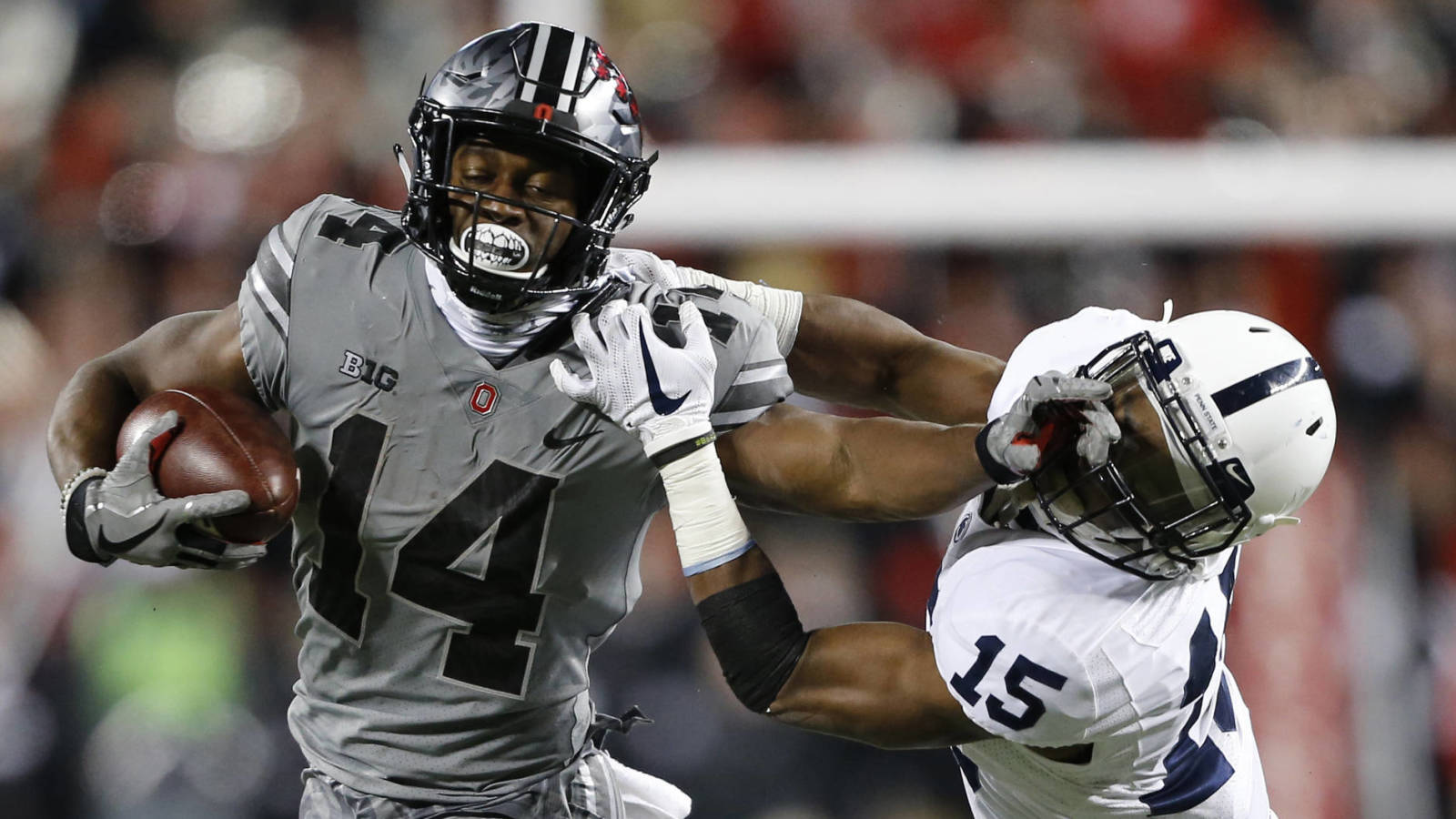 Joe Maiorana-USA TODAY Sports
Week 5 
North Carolina at Miami: Doesn't it feel like forever since the Hurricanes have truly been relevant? This could be the year. Miami won 10 games last season for the first time since 2003 and by all accounts will have a better defensive (if not offensive) unit this year. The Tar Heels, on the other hand, are still figuring out their post-Mitch Trubisky identity. Should make for a compelling conference clash.
Florida at Mississippi State: Thanks to the football gods, we only have to wait until Week 5 to watch Dan Mullen take on his former team. The Bulldogs remain stacked with talent, but the Gators should be good enough to give them a fight.
Ohio State at Penn State: By Week 5, we should have a better idea of just how much the aforementioned coaching drama affects the Buckeyes on the field. Things always get more interesting in conference competition, especially when you've got a Nittany Lions squad that looks good, albeit different. Gone are Joe Moorhead, Saquon Barkley and a host of other key offensive pieces. There's no better test for Trace McSorley than an Ohio State defense.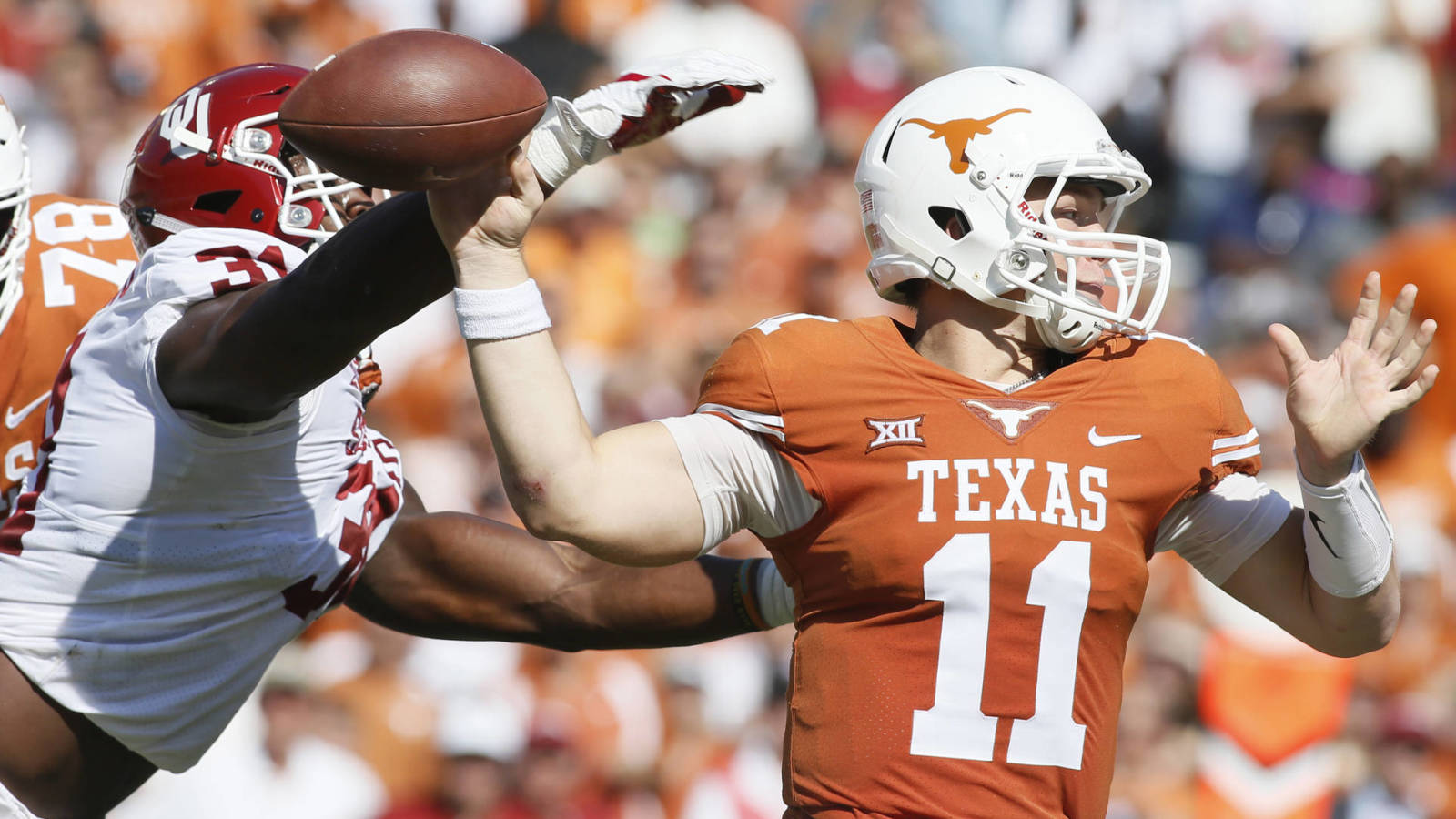 Tim Heitman-USA TODAY Sports
Week 6 
Texas at Oklahoma: The Red River Showdown is always a good time, even when it's a mismatch. Thankfully, all signs point to a great 2018 contest. The Sooners are probably still the team to beat in the Big 12, but life after Baker Mayfield certainly won't be a cakewalk.
Florida State at Miami: You might not want to wait until Week 6 to take your first look at Willie Taggart's Seminoles, but this will be a fun one if you do. Florida State and Miami have a lot of similarities: youth on both sides of the ball, unproven quarterback play and hopes of bouncing back into the national picture this season.
Nebraska at Wisconsin: Oh, Wisconsin. One of those tantalizing teams that always seem to be so good and yet can't quite get further than the conference title game. This season all the components are in place to leap that hurdle. The Huskers, meanwhile, would love to get back to the conference title game. With an "A+" coaching hire in Scott Frost, hopes in Lincoln are as high as they've been in years.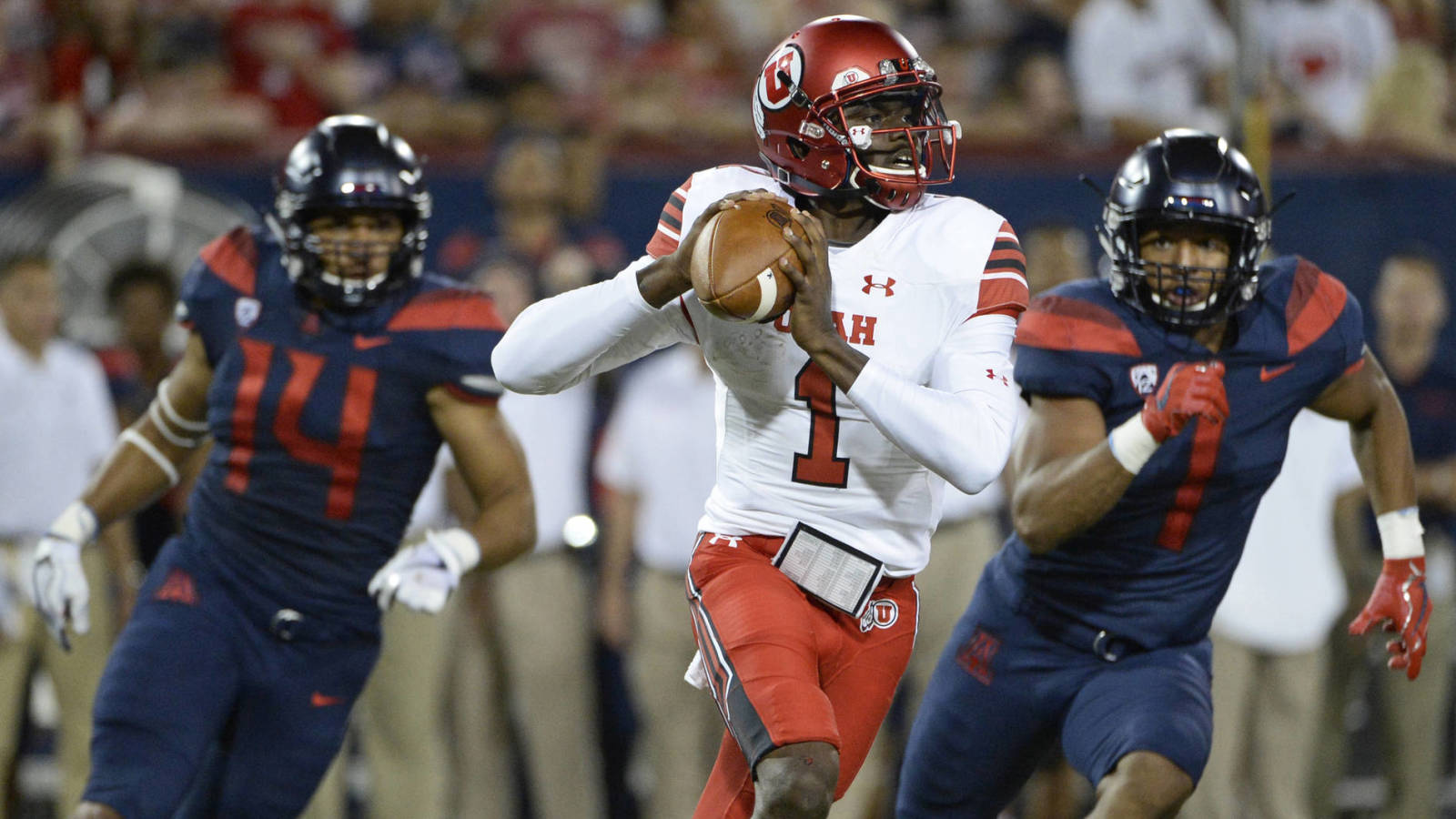 Casey Sapio-USA TODAY Sports
Week 7 
Arizona at Utah: In recent seasons, neither of these Pac-12 South competitors has exactly screamed, "must watch." Kyle Whittingham's Utes are always solid if not thrilling, and the Wildcats, frankly, have been anything but thrilling most of the time. Enter, Khalil Tate and Kevin Sumlin. Arizona QB Tate is easily one of the most exciting players to watch this season, particularly in Sumlin's new offense. Utah looks every bit the Pac-12 sleeper team to pick — so don't sleep on this Week 7 matchup.
Missouri at Alabama: Again, the Tigers have the potential to be, if not a top SEC team themselves, then most definitely a thorn in the league's collective side. This could be the Tide's first real test of 2018 — and while a "reloading" year is always less of a concern in Nick Saban's system than it seems to be for almost every other team, the Alabama depth chart is as untested as it's been in several seasons.
UAB at Rice: Why a Conference USA game in a week when the likes of the SEC and Big Ten are spilling over with league showdowns? Simply, these two squads have the potential to be the most interesting in the Group of 5. The Blazers return many of the crucial pieces from last year's 8-5 breakout team. We all know Rice has been at the bottom of the D1 barrel for years running, but Mike Bloomgren was an amazing head-coaching hire for the Owls. Check it out to see two teams on the rise.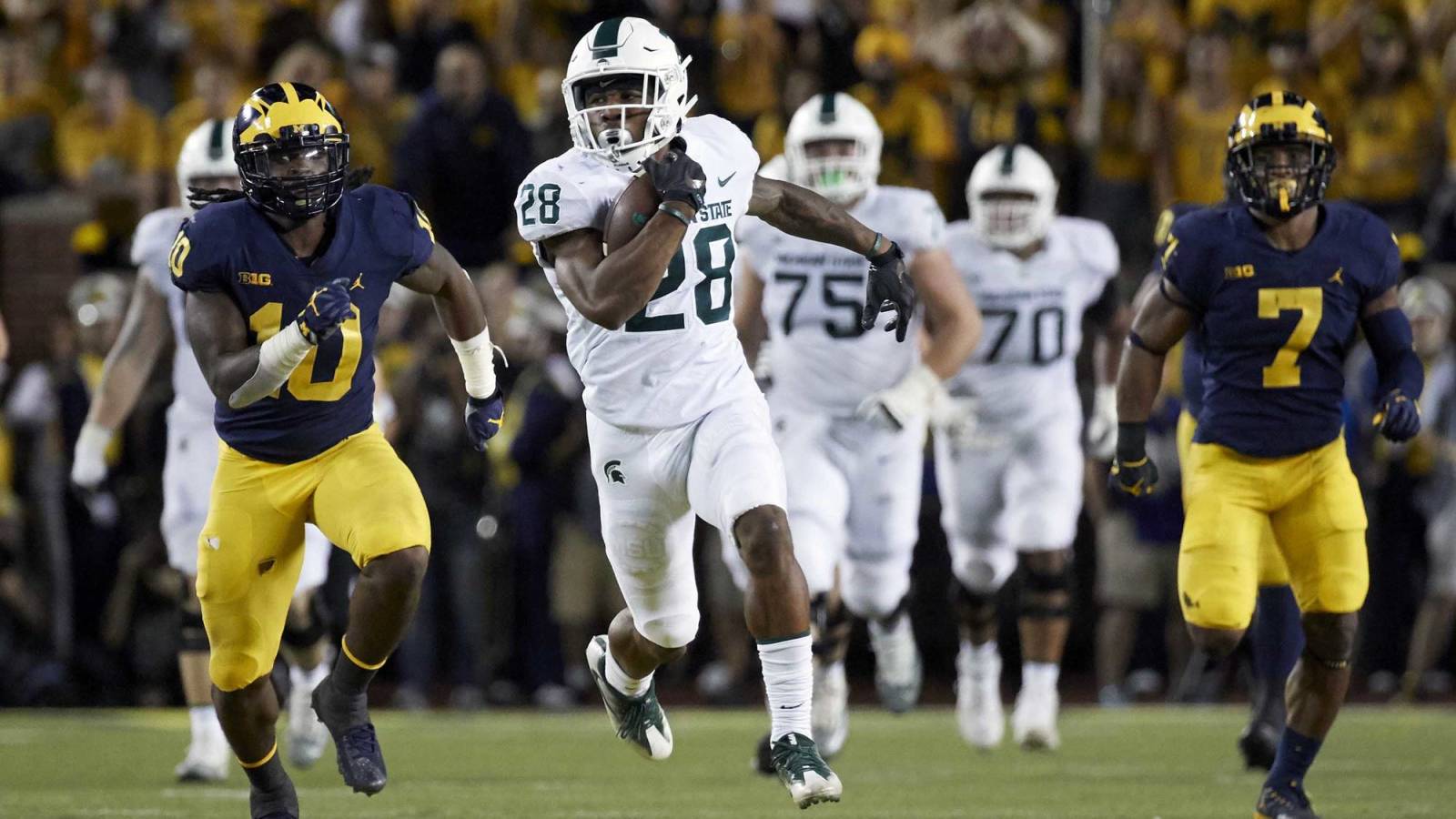 Rick Osentoski-USA TODAY Sports
Week 8 
Michigan at Michigan State: 2017 wasn't a total disaster for Mark Dantonio's club, but three brutal losses were a huge disappointment for Sparty. Michigan State's patented stingy defense should return to wreaking havoc on Big Ten opponents this year. If the Wolverines' QB transfer, Shea Patterson, lives up to the hype in the first half of the season, look for this to be one heck of a showdown.
Arizona at UCLA: Remember how we talked about Tate in the previous week's matchup? It's going to be especially fun to see the Heisman contender go up against UCLA. Ironically, he would fit well into Chip Kelly's famous uptempo offense — but all eyes will be on how the Bruin defense game plans for Tate. Last year, UCLA's defense was riddled with injuries and couldn't overcome that issue but now has huge upside entering 2018 under the guidance of new defense coordinator Jerry Azzinaro.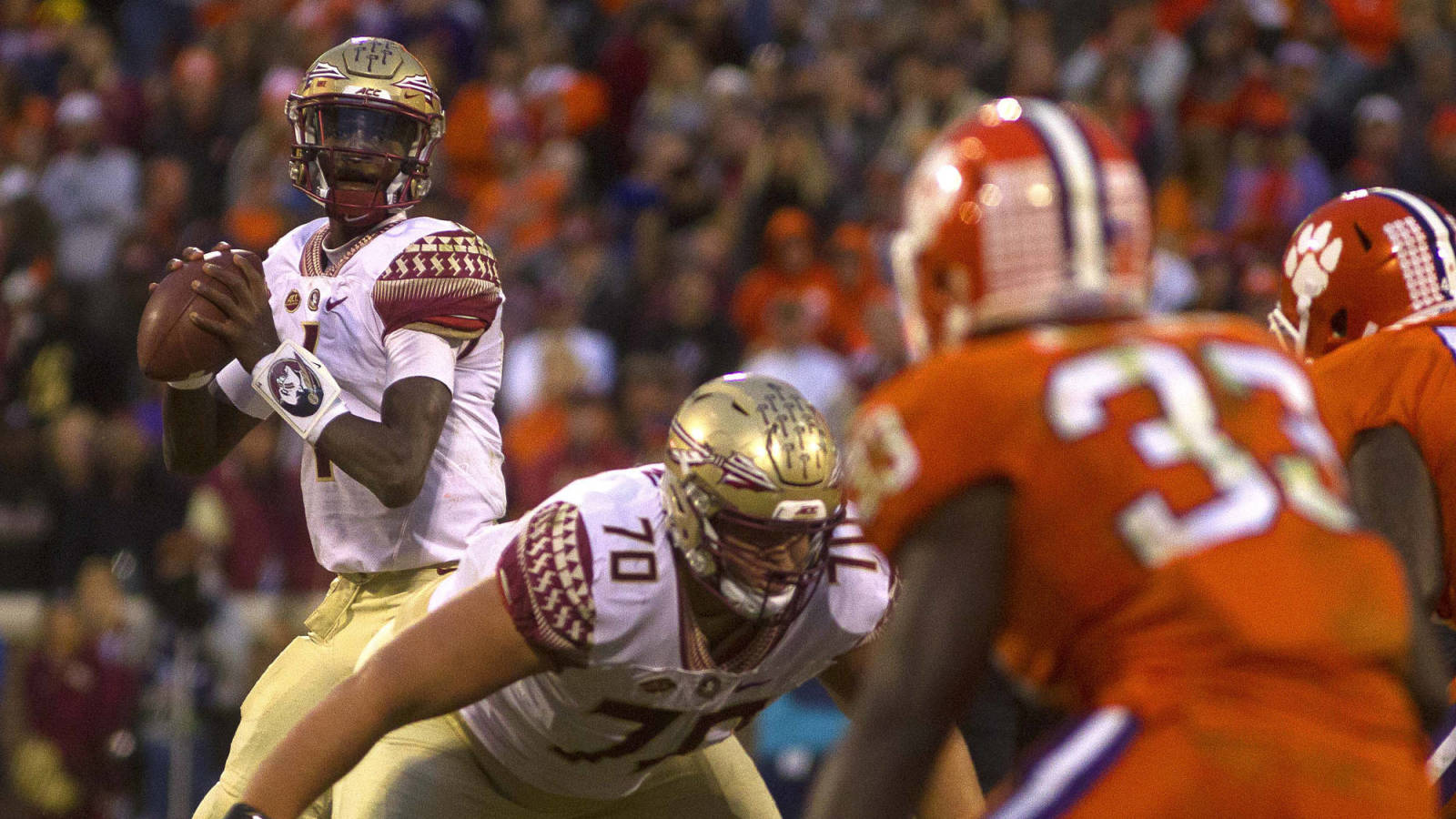 Joshua S. Kelly-USA TODAY Sports
Week 9 
Clemson at Florida State: Clemson is so good that every game is worth watching, but this has got to be one of the marquee contests on the schedule. 'Noles RB Cam Akers versus the Tigers' D-line is, on its own, is a good enough reason to tune in. Meanwhile, FSU's defense is young and untested but promising enough that it could prove a handful for Kelly Bryant and company.
Florida at Georgia: If there's any team in the SEC East that will keep the Bulldogs up at night, it's Florida. That's partly due to the unknown — whether Dan Mullen can quickly restore the offense to putting up points, who the quarterback will be, whether the defense get back on track — and we'll have a much better idea by Week 9. The only other East team that poses even a small threat to Georgia is South Carolina, a team the Bulldogs won't see until Week 11.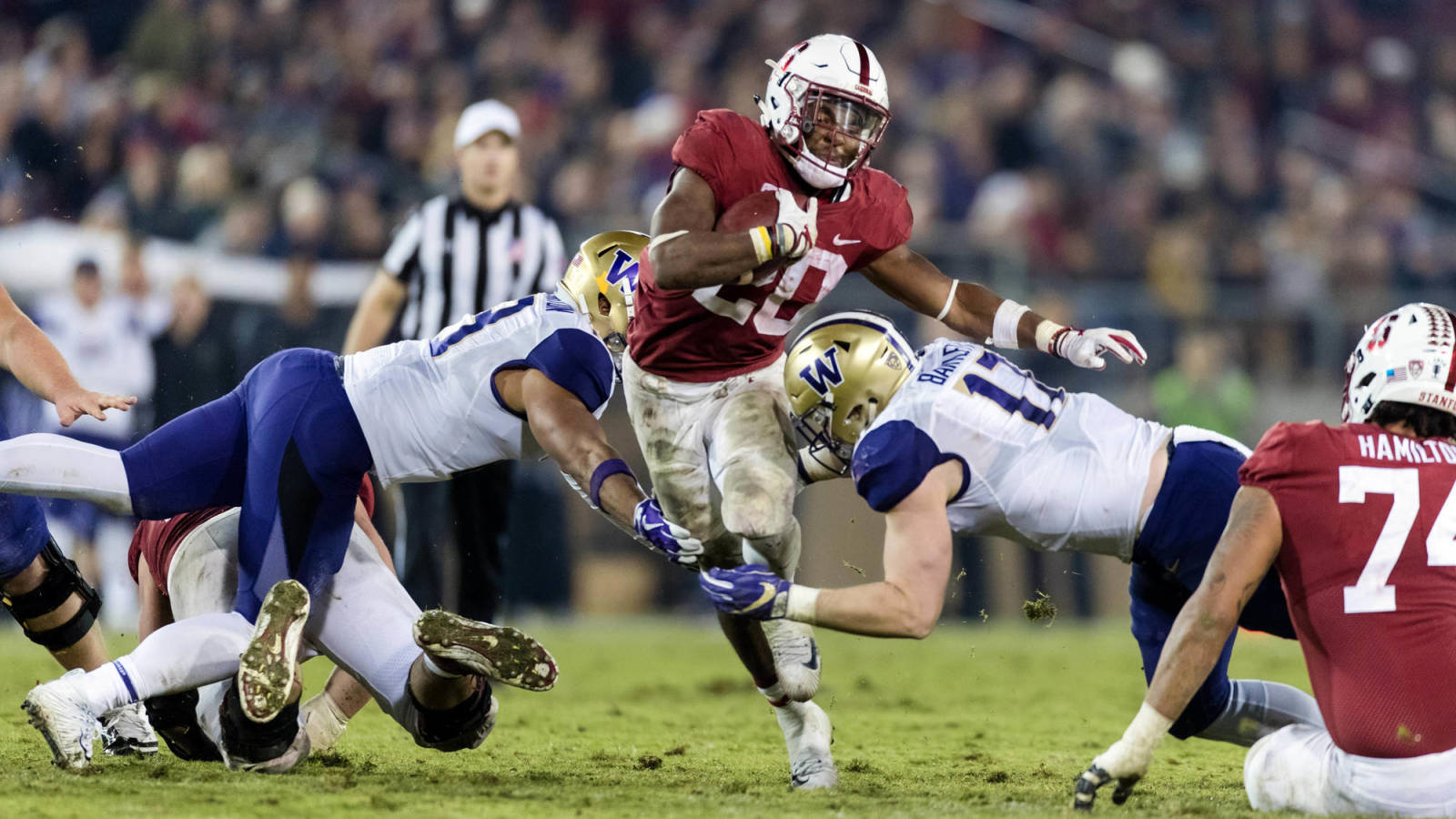 John Hefti-USA TODAY Sports
Week 10 
Stanford at Washington: Last year, the Cardinal knocked off the ninth-ranked Huskies late in the season, quashing their playoff hopes. The year before, Washington walloped Stanford en route to a College Football Playoff berth. At worst, this game will probably decide the Pac-12 North champ. At best, it could be a significant factor in the race to the College Football Playoff.
Houston at SMU: This game won't have anything to do with the College Football Playoff but features two programs on the up-and-up. SMU is one of the toughest jobs in the game, but new head coach Sonny Dykes has inherited a really good quarterback who fits his air-raid approach and a handful of productive running backs as a bonus. Houston, meanwhile, has the best defensive player in NCAA football — Ed Oliver versus anyone is sure to make for great television.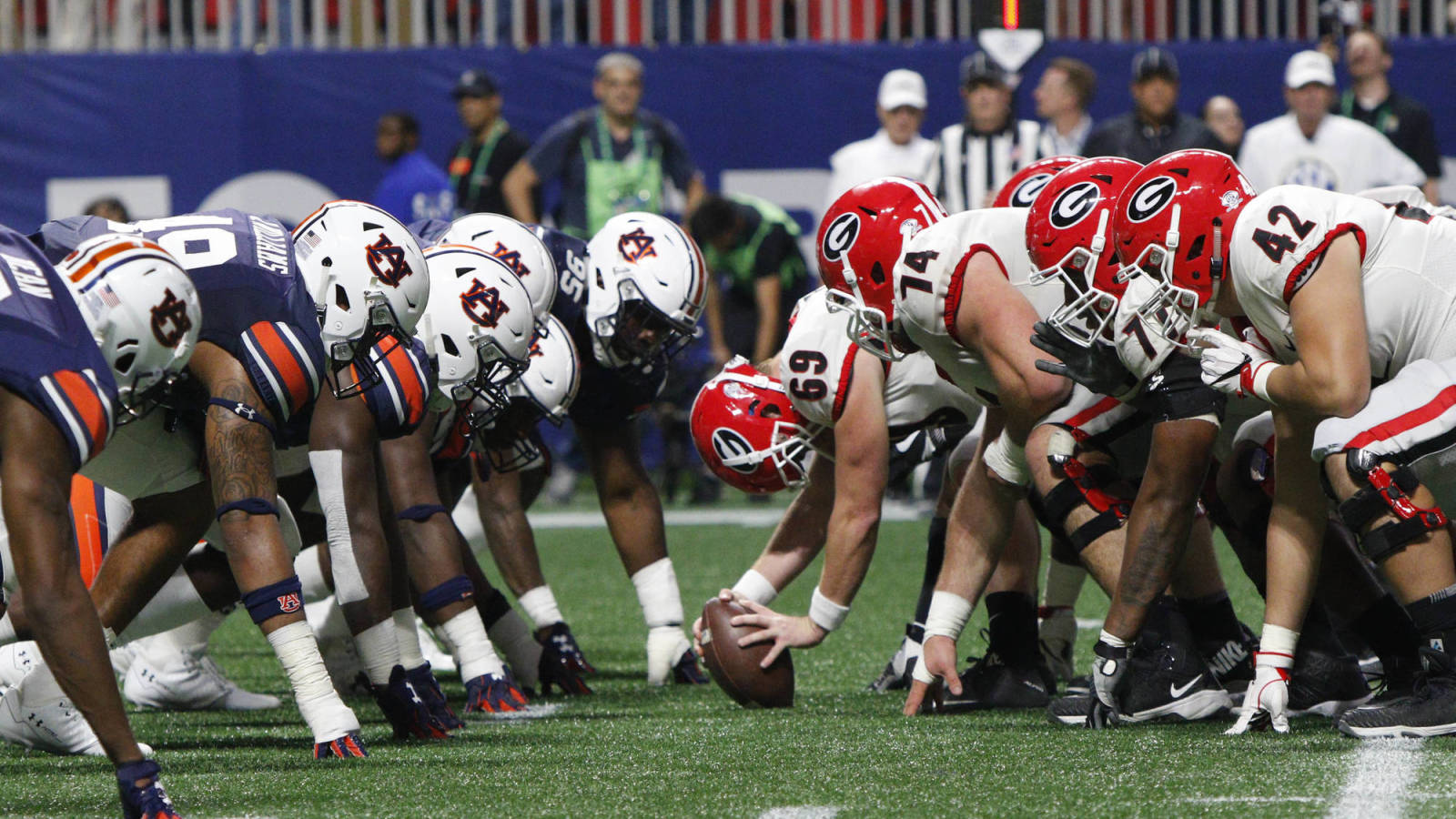 Brett Davis-USA TODAY Sports
Week 11 
Wisconsin at Penn State: By Week 11, every conference game takes on staggering import for the national contenders and few more so than this Big Ten battle. It could very well be a preview of the conference championship just a few weeks later. Even if that doesn't end up being the case, it features one of the nation's best quarterbacks (PSU's Trace McSorley), one of the nation's best running backs (Wisconsin's Jonathan Taylor) and two experienced defensive units.
Auburn at Georgia: All hail the rematch of the 2017 SEC Championship Game. In the playoff era, the winner of this league's title game is all but guaranteed a berth in said playoff. Last year's edition turned out to be a bit lopsided in Georgia's favor, so look for Auburn to attempt some vengeance in this regular-season showdown. Both teams are simply top-notch.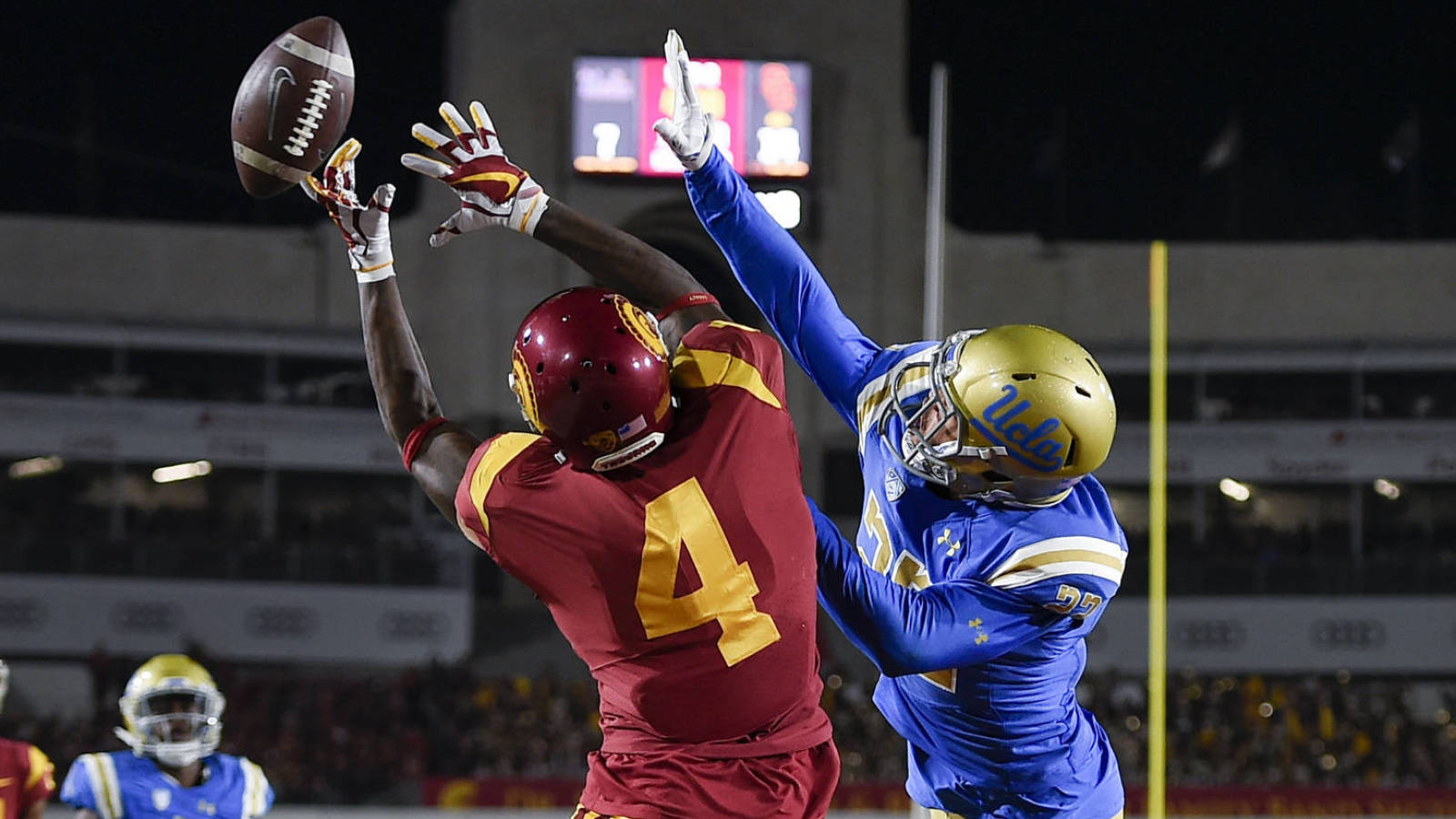 Kelvin Kuo-USA TODAY Sports
Week 12 
West Virginia at Oklahoma State: The Mountaineers probably haven't gotten enough love on this list. Among non-blue blood programs, they're one of the top contenders to reach the playoff. OSU, meanwhile, is a notable obstacle to making that a reality. The Cowboys are still a middle-of-the-pack team in the Big 12 this year but have a backloaded schedule — they face the toughest teams in the conference the final three weeks of the season — which gives them the opportunity to reach peak performance by the time Week 12 rolls around.
USC at UCLA: This classic rivalry has lost some of its luster in recent seasons. USC has failed to live up to consistent playoff hype, and the only consistent thing about the Bruins has been inconsistency. That said, the Trojans are the reigning Pac-12 champs and have a real shot to repeat. How Chip Kelly will fare in his return to college football is one of the best storylines of the season, period. Maybe 2018 is the year the Crosstown Showdown becomes relevant again.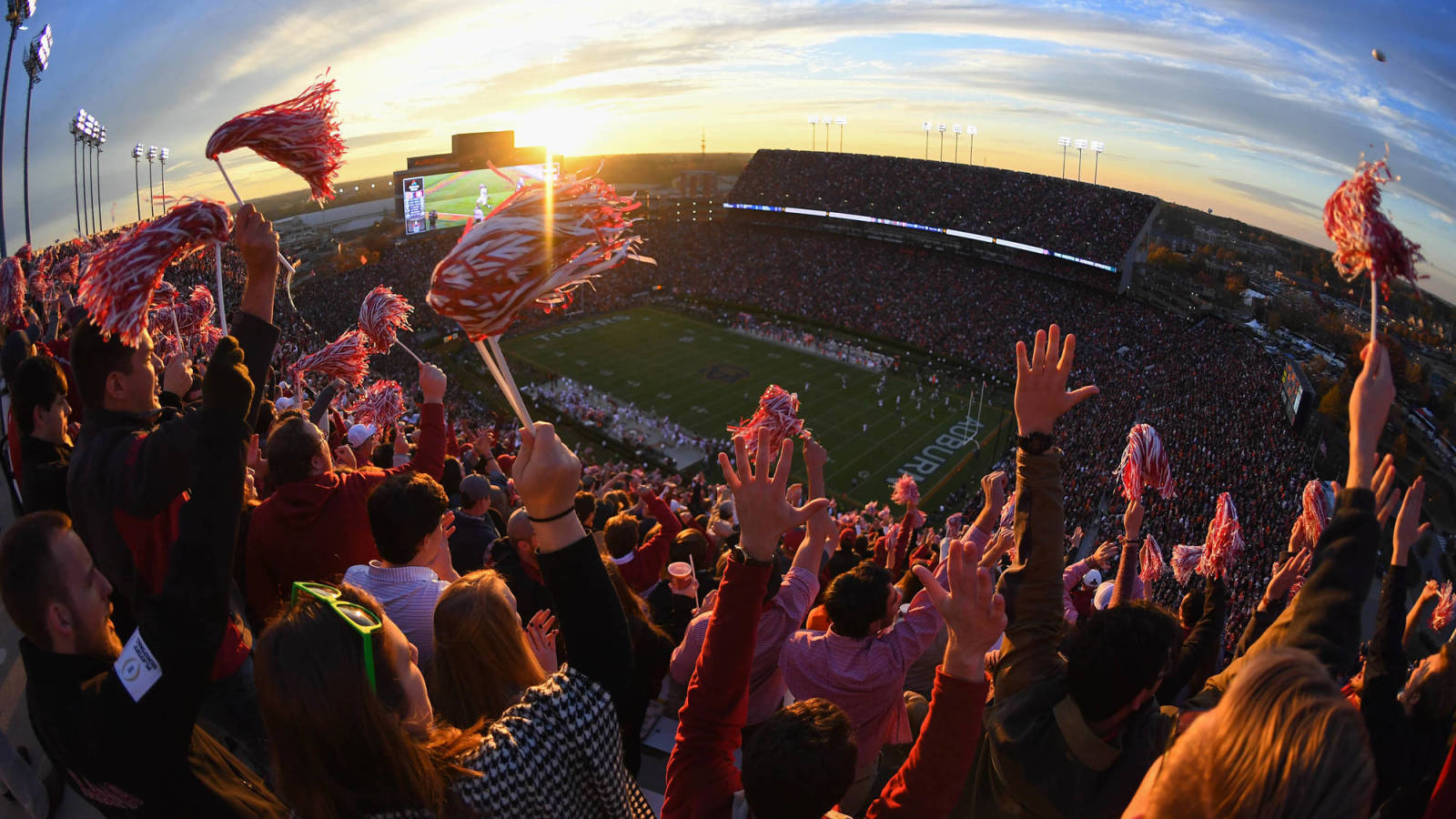 Christopher Hanewinckel-USA TODAY Sports
Week 13 
Auburn at Alabama: Isn't there something beautiful about the prospect of knocking your biggest rival out of the College Football Playoff running? That's what Week 13 is all about, especially when it comes to the Iron Bowl. Losing to Auburn last year didn't keep Nick Saban's club out, but if the Tide (who have won seven of the last 10 meetings) take down the Tigers, Auburn will almost certainly be done. If you're Auburn, there's little better for your playoff résumé than beating Bama.
Michigan vs. Ohio State: Speaking of glorious rivalries, few outshine the Wolverines and the Buckeyes. Would you believe Michigan hasn't gotten a win in the series since 2011? This could well be the year. The Wolverines have what looks to be the most promising quarterback of the Jim Harbaugh era, and last season's young but solid defense is a year better and stronger, including a flat-out star in LB Devin Bush. No matter what's happened for either team earlier in the season, this is going to be an all out battle.
College Football News

Delivered to your inbox

You'll also receive Yardbarker's daily Top 10, featuring the best sports stories from around the web. Customize your newsletter to get articles on your favorite sports and teams. And the best part? It's free!
Related Posts
No response for this article yet.