1 minute reading time
(239 words)
Watch: Arkansas State punter makes up for flub with heroic second effort
Originally posted on Sportsnaut  |  By Jesse Reed  |  Last updated 9/8/18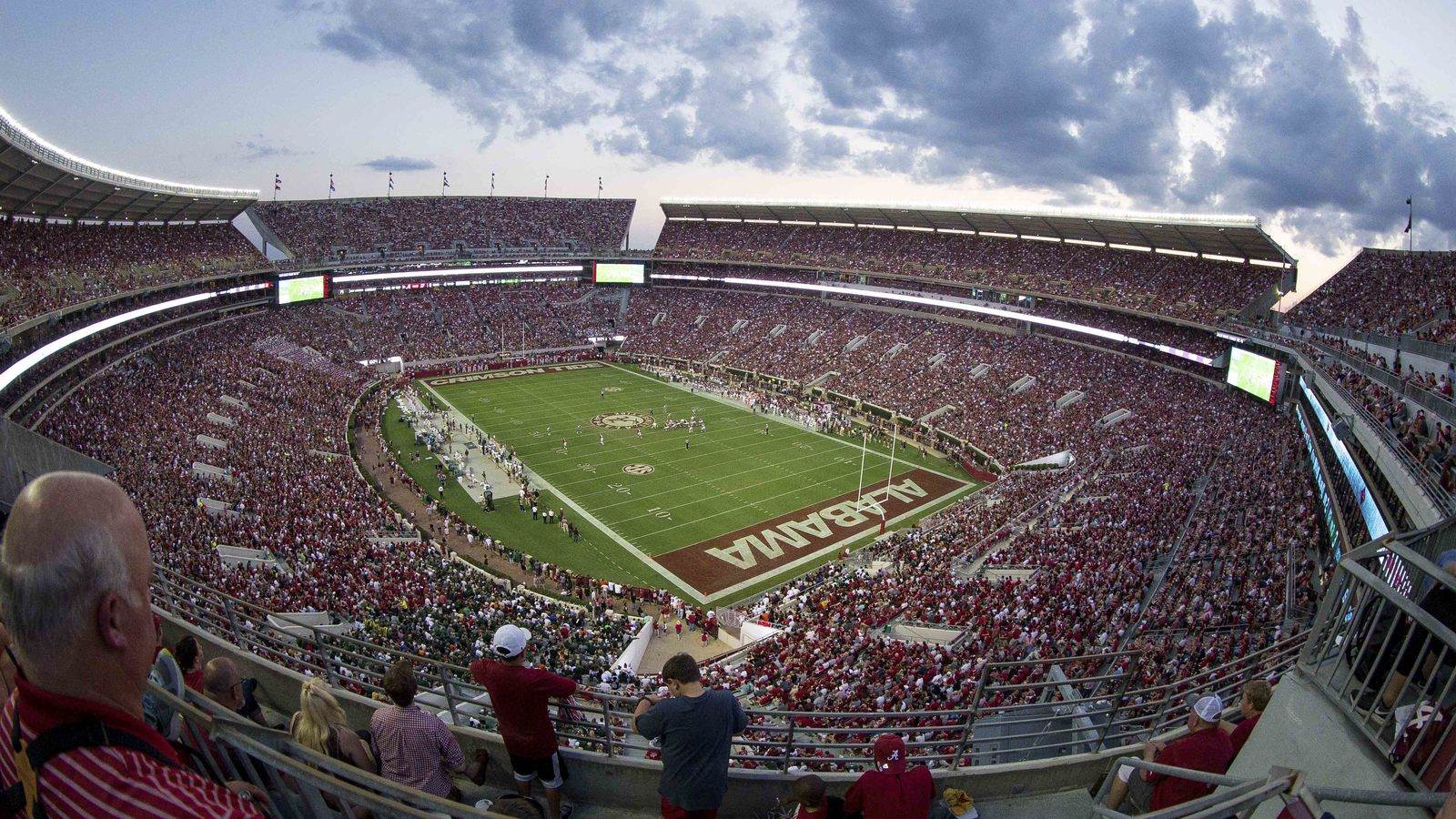 Marvin Gentry-USA TODAY Sports
It's not exactly going well early for Arkansas State against Alabama on Saturday in Tuscaloosa — an unsurprising development, to be sure.
As if to highlight just how ridiculous a matchup this really is, we present to you a comedic sequence from the first quarter, starring Arkansas State punter Cody Grace.
First off, the poor guy mishandles the long snap, which hit him right in the hands. The ball squirted through and rolled toward his own end zone, but some quick thinking and determination helped Grace get the ball back and somehow down the field on a falling-down punt.
Even though this ball ended up going just seven yards total, it was a heck of a lot better than if he hadn't recovered the flub in the first place and punted the ball downfield.
Of course, in the end it really didn't matter much. Two plays later, Tua Tagovailoa connected with Henry Ruggs III on a 31-yard touchdown to put the Crimson Tide up 13-0.
College Football News

Delivered to your inbox

You'll also receive Yardbarker's daily Top 10, featuring the best sports stories from around the web. Customize your newsletter to get articles on your favorite sports and teams. And the best part? It's free!
TEAMS: Alabama Crimson Tide,  Arkansas State Red Wolves

MORE FROM YARDBARKER
Related Posts
Comments
No comments made yet. Be the first to submit a comment
You are here:  

Watch: Arkansas State punter makes up for flub with heroic second effort