1 minute reading time
(138 words)
Watch: Jalen Hurts absorbs brutal shot to the head diving for TD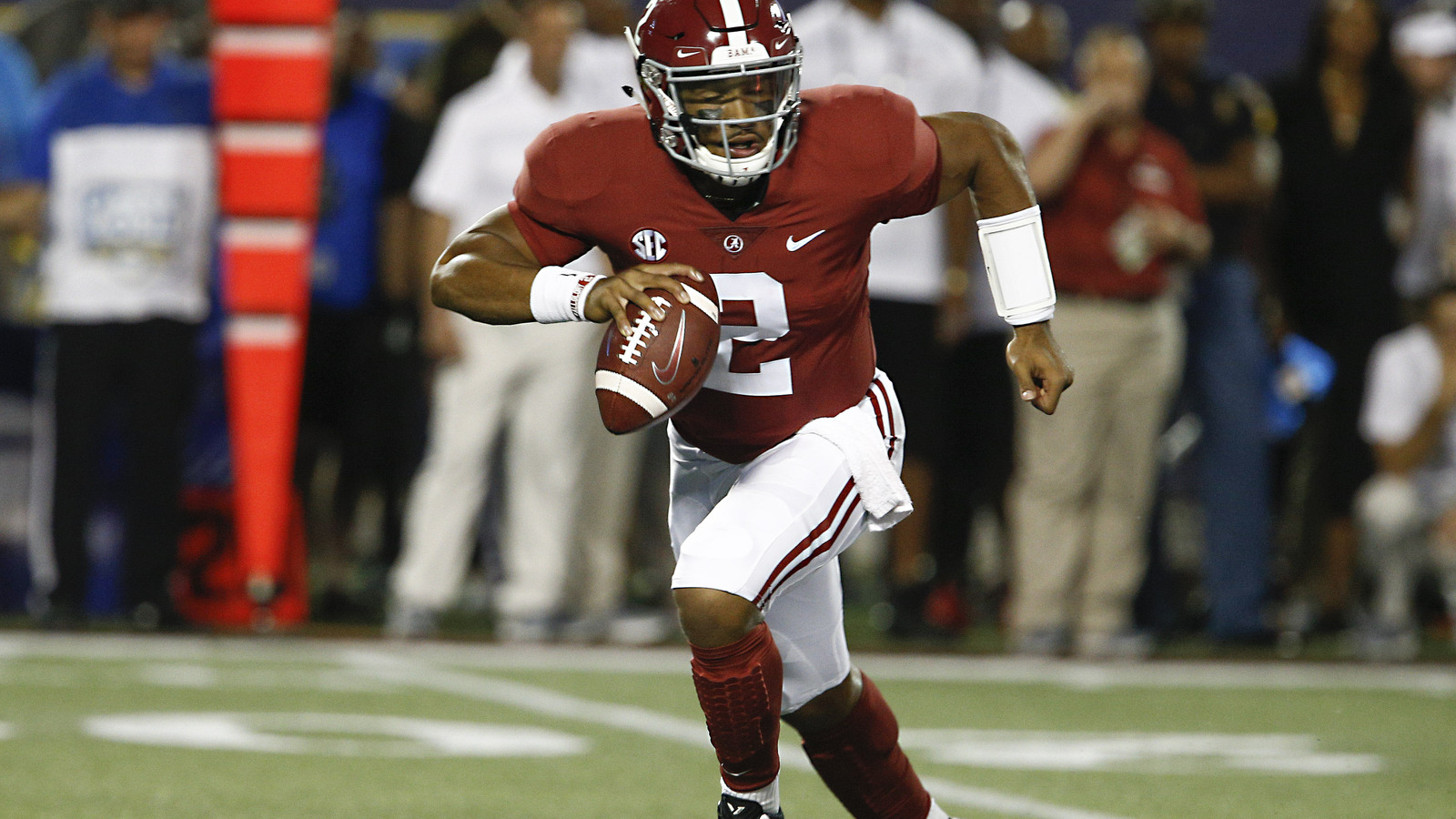 Reinhold Matay-USA TODAY Sports
Alabama has the benefit of having two quality quarterbacks at its disposal, which puts pressure on both of them to perform.
That was on display during the second quarter of Saturday's game against Arkansas State, even with the team up 19-0, when Jalen Hurts laid it all on the line, in hopes of finding the end zone.
Hurts took off running, headed toward the goal line, when he was met by a defender. He went airborne — leaping from roughly four yards out — hoping to find his way into the end zone.
Instead, though, cornerback Darreon Jackson put a brutal helmet-to-helmet shot on Hurts, and he fumbled the football. Red Wolves defensive back Justin Clifton recovered, and that was the end of that drive.
Hurts, to his credit, remained in the game after absorbing the crushing hit.
Related Posts
Comments
No comments made yet. Be the first to submit a comment
You are here:  

Watch: Jalen Hurts absorbs brutal shot to the head diving for TD