1 minute reading time
(219 words)
Watch: Jalen Hurts nearly nailed by foul ball at Alabama softball game
Originally posted on Larry Brown Sports  |  By Larry Brown  |  Last updated 4/23/18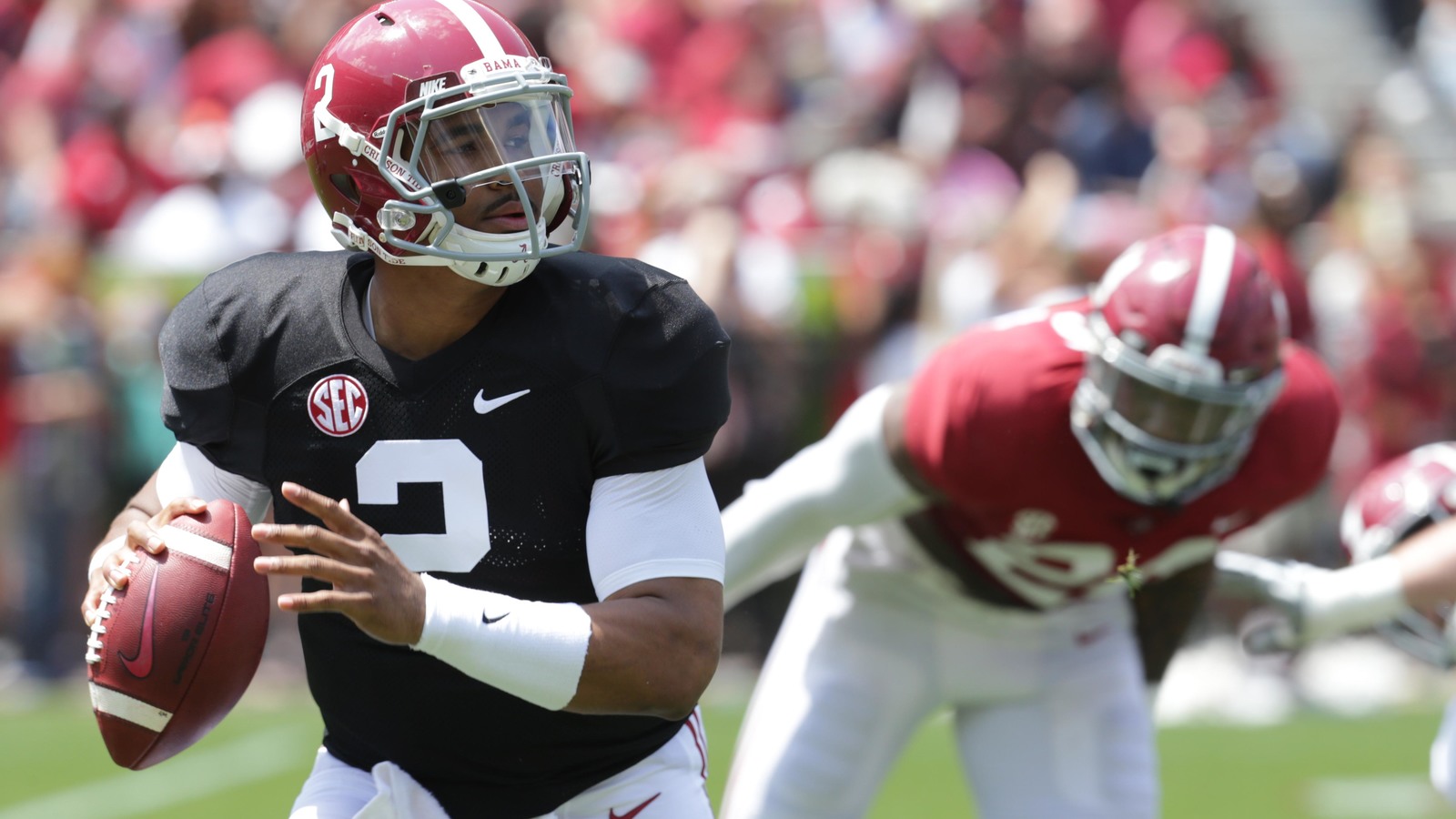 Rushing defender or a foul ball. Both could hurt all the same. Marvin Gentry-USA TODAY Sports
Jalen Hurts saw his life flash before his eyes while watching Alabama's softball game against Tennessee on Monday.
The Alabama Crimson Tide quarterback threw out the first pitch before the finale of a three-game series between the teams. Hurts stuck around to watch the game, hanging out down by the left field line past the Tide's dugout. At one point a foul ball was ripped down the line and nearly nailed him:
Nick Saban got on Hurts for leaving the pocket under pressure, but that was a good time for him to avoid the contact.
It's been a busy few days Hurts. He played in Alabama's spring game on Saturday, threw out the first pitch before an Alabama baseball game last week, and then he threw out the first pitch on Monday.
Crimson Tide News

Delivered to your inbox

You'll also receive Yardbarker's daily Top 10, featuring the best sports stories from around the web. Customize your newsletter to get articles on your favorite sports and teams. And the best part? It's free!
PLAYERS: Nick Saban
TEAMS: Alabama Crimson Tide

MORE FROM YARDBARKER
Related Posts
No response for this article yet.