1 minute reading time
(110 words)
Watch: Nick Saban explodes on Alabama LB after penalty
Originally posted on Larry Brown Sports  |  By Larry Brown  |  Last updated 9/1/18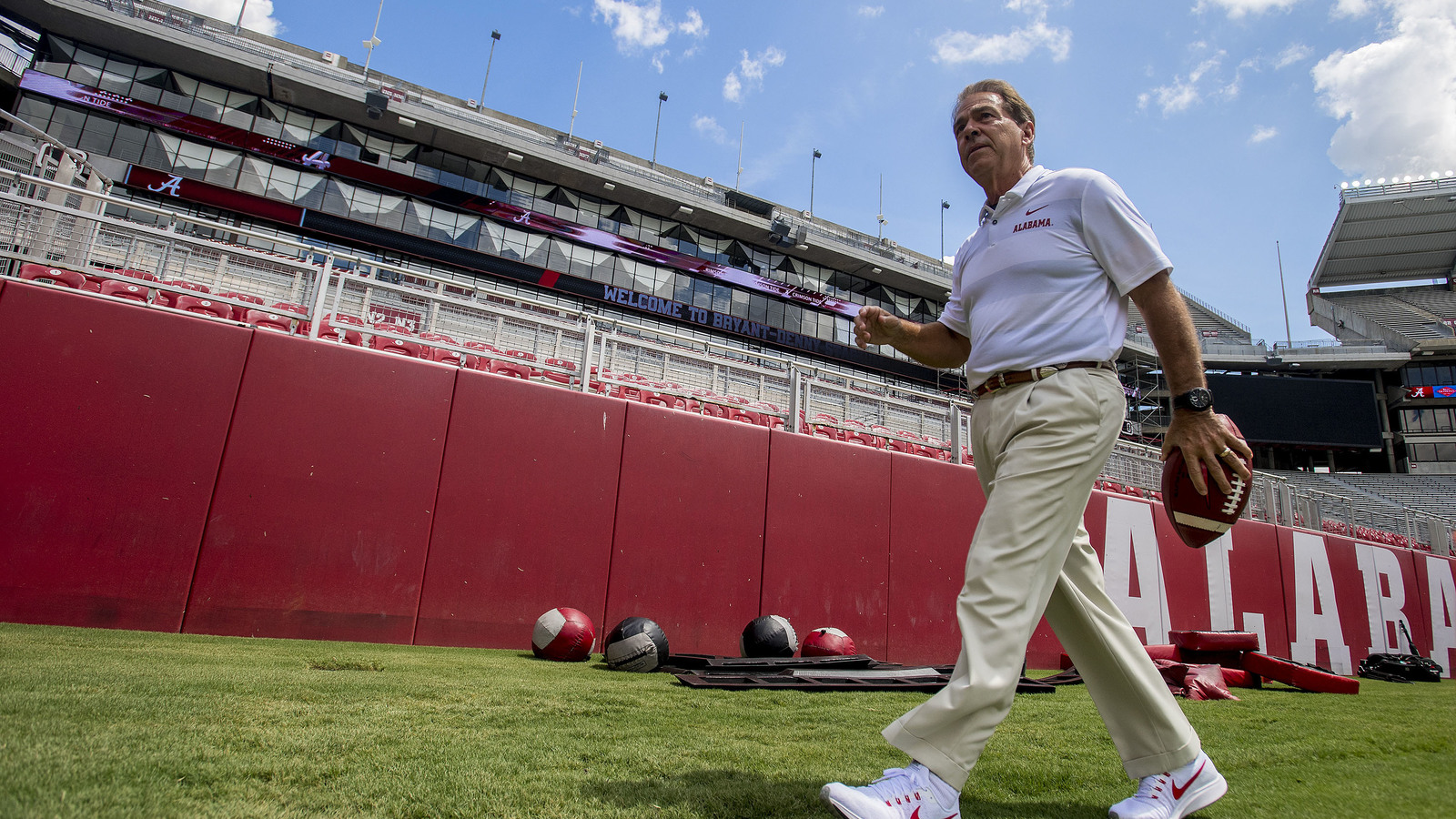 Mickey Welsh/Advertiser-USA TODAY NETWORK
Nick Saban only needed three quarters to show he was in midseason form for the Tide.
The Alabama coach blew up on linebacker Christian Miller for committing a penalty on third and long, extending Louisville's drive.
The penalty allowed Louisville another shot and they ended up scoring on the drive to spoil Bama's shutout.
It doesn't matter if he's winning 34-0 or not. Saban expects perfection at all times, and mistakes like that are inexcusable.
PLAYERS: Nick Saban
TEAMS: Alabama Crimson Tide

MORE FROM YARDBARKER
Related Posts
Comments
No comments made yet. Be the first to submit a comment
You are here:  

Watch: Nick Saban explodes on Alabama LB after penalty