1 minute reading time
(150 words)
Watch: Nick Saban upset with ESPN reporter over interview question
Originally posted on Larry Brown Sports  |  By Larry Brown  |  Last updated 9/2/18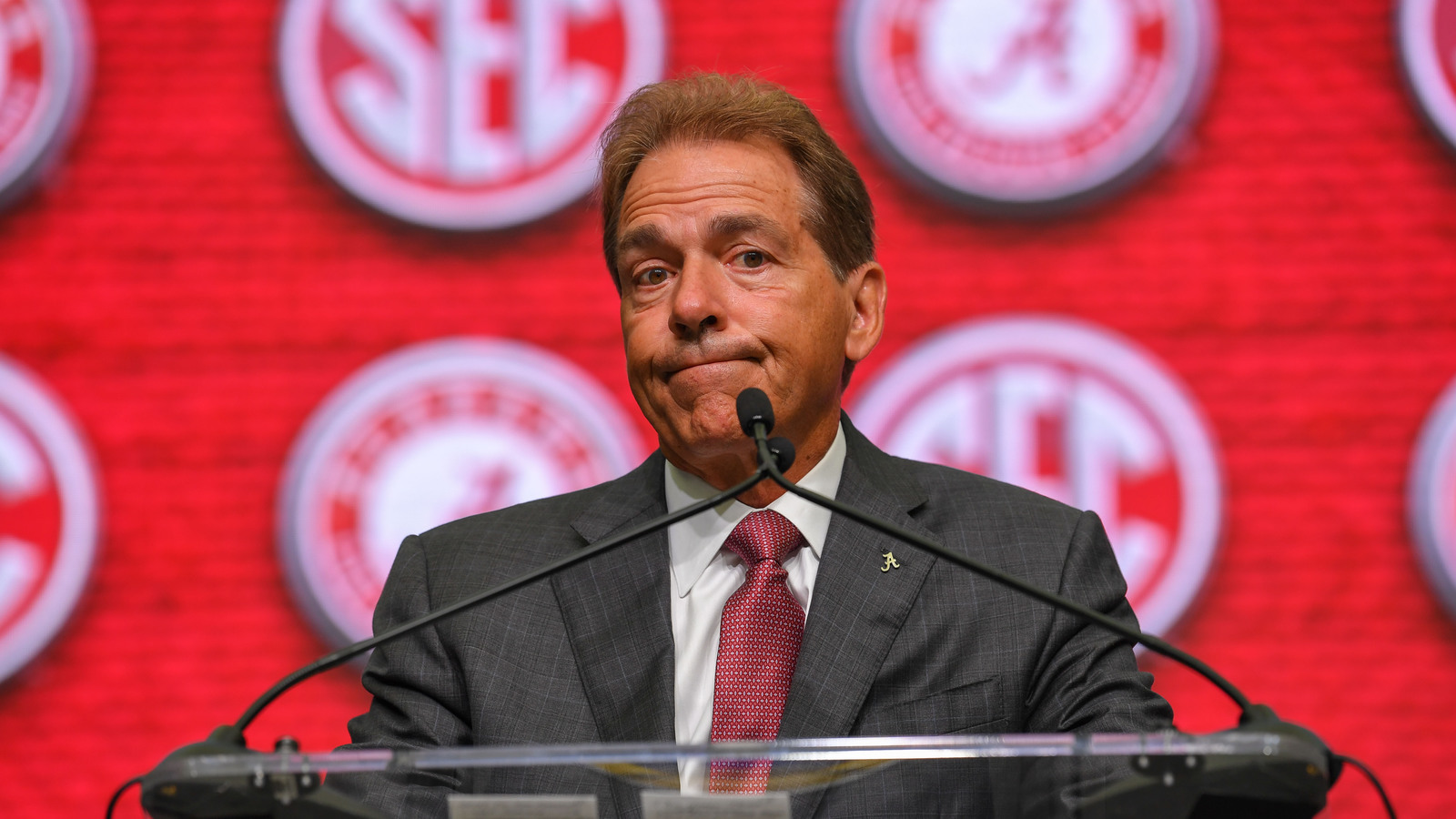 Dale Zanine-USA TODAY Sports
If you thought Nick Saban would be happy after his Alabama Crimson Tide won their opener 51-14 over Louisville on Saturday, you'd be wrong.
The Tide coach was testy with ESPN interviewer Maria Taylor after the game when she posed a question about Saban's quarterbacks situation.
Saban may want to convince everyone that both Jalen Hurts and Tua Tagovailoa have roles on the team, and that's fine. But jumping down Taylor's throat for asking a question is unnecessary and overboard. It just makes him look bad.
Maybe there is something about the opener that had Saban on extremely high guard, because he also blew up on one of his players during the game.
PLAYERS: Nick Saban,  Tua Tagovailoa
TEAMS: Alabama Crimson Tide

MORE FROM YARDBARKER
Related Posts
Comments
No comments made yet. Be the first to submit a comment
You are here:  

Watch: Nick Saban upset with ESPN reporter over interview question