1 minute reading time
(114 words)
Watch: Tua Tagovailoa's first TD pass of season was awesome
Originally posted on Larry Brown Sports  |  By Larry Brown  |  Last updated 9/1/18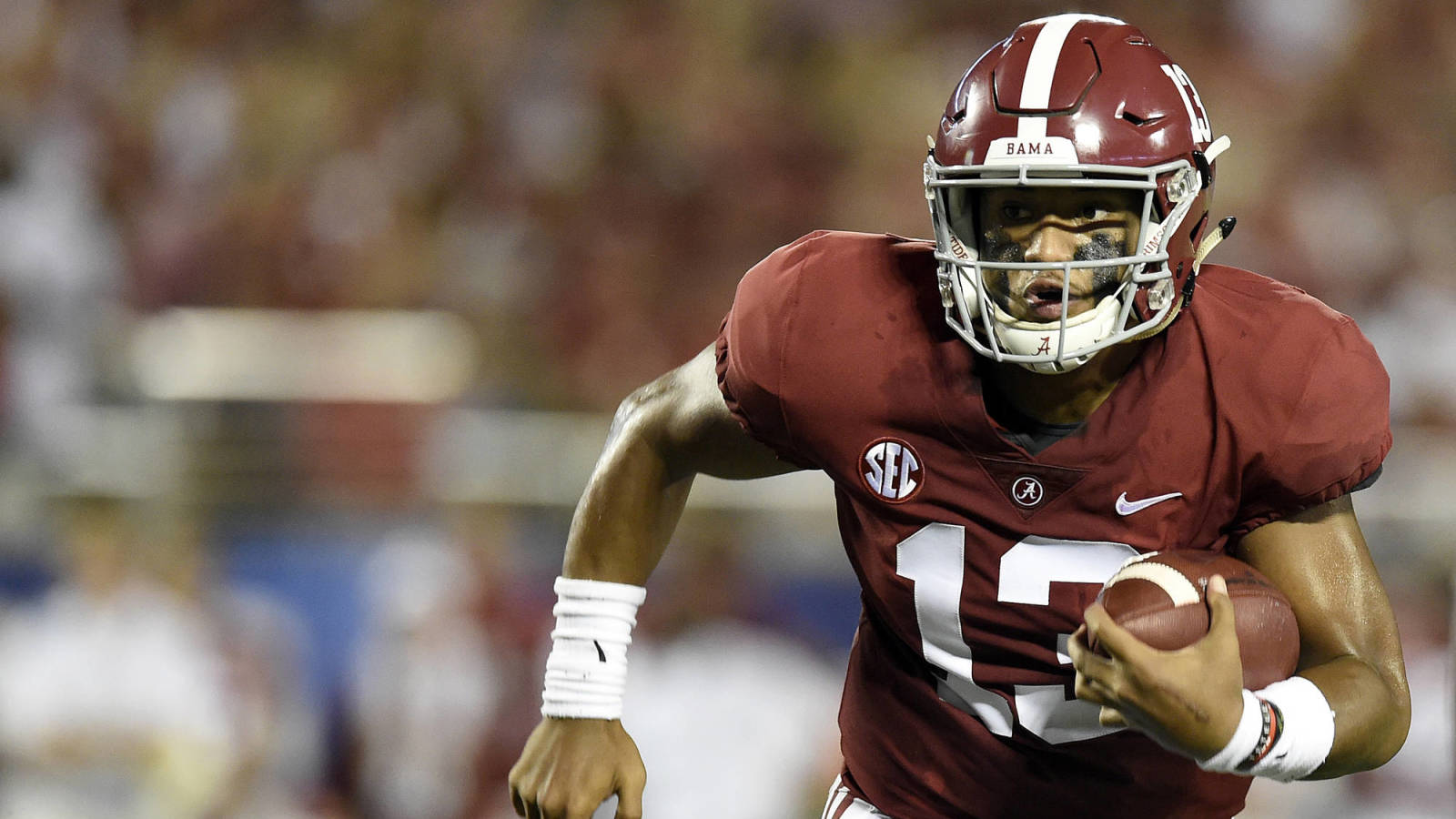 John David Mercer-USA TODAY Sports
Tua Tagovailoa picked up on Saturday where he left off in the national championship game.
The Alabama sophomore quarterback led the Tide on scoring drives in two of their first three possessions against Louisville. The first TD came on an awesome pass where Tagovailoa escaped some trouble:
Two possessions later, the dual-threat QB showed his other skills and rushed for a 9-yard score.
If he keeps this up, Alabama might have a Heisman Trophy candidate on their hands.
PLAYERS: Tua Tagovailoa
TEAMS: Alabama Crimson Tide

MORE FROM YARDBARKER
Related Posts
Comments
No comments made yet. Be the first to submit a comment
You are here:  

Watch: Tua Tagovailoa's first TD pass of season was awesome